With her abrasive style, Senator Kihika is a chip off the old block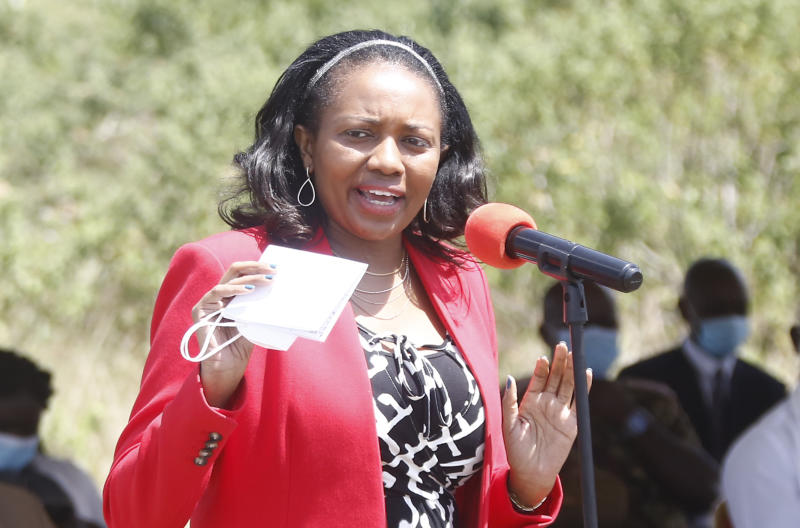 Veteran politician Kihika Kimani, who died in 2004 aged 74, bestrode the country's political landscape like a colossus.
His watershed moment was in 1976 when he and a clique of central Kenya political elites hatched a scheme to bar the then Vice President Daniel arap Moi from automatically succeeding President Jomo Kenyatta upon his death.
Kihika shot into the national limelight through his notoriety for hurling epithets at real and perceived enemies.
Today when the name Kihika is mentioned, what comes to the mind of most Kenyans is Nakuru Senator Susan Wakarura Kihika.
Susan is the daughter of Kihika, he of the change-the-constitution movement fame.
And since the apple does not fall far from the tree, Susan is looking to be the reincarnation of her father, at least in Nakuru County.
Ambitious, Susan has emerged as one of the fiercest critics of President Uhuru Kenyatta's administration. She is one of the leaders opposed to the March 9, 2018, handshake between President Kenyatta and ODM leader Raila Odinga that gave birth to the Building Bridges Initiative (BBI).
Ruto ally
Unlike her father who tried to stop Moi from succeeding Mzee Kenyatta, Susan is fighting for Deputy President William Ruto to succeed Uhuru in 2022.
Her close association with Ruto thrust her in the storm that has caused a fall-out between Uhuru and his deputy.
Last year, she and Elgeyo Marakwet Senator Kipchumba Murkomen were kicked out of leadership positions in the Senate. She was the Senate Majority Whip while Murkomen served as the Senate Majority Leader.
Her active participation in popularising the United Democratic Alliance (UDA) party in Central Rift region has put her at loggerheads with other political players. The party is believed to be Ruto's vehicle for the presidency should Jubilee refuse to pick him as the flag bearer.
Her role in Ruto's presidential bid was evident two weeks ago when she hosted a delegation of 50 politicians and supporters of the DP from Mt Kenya region at her Karen residence in Nairobi.
The meeting came shortly after the Senate endorsed the Constitutional (Amendment) Bill, 2020, that is currently subject to a legal tussle between a group of civil rights activists and the Law Society of Kenya on one hand and the proponent of the first amendment on the other.
She rejected the Bill. "The constitutional amendment process was flawed and unconstitutional," she told the Sunday Standard in a recent interview.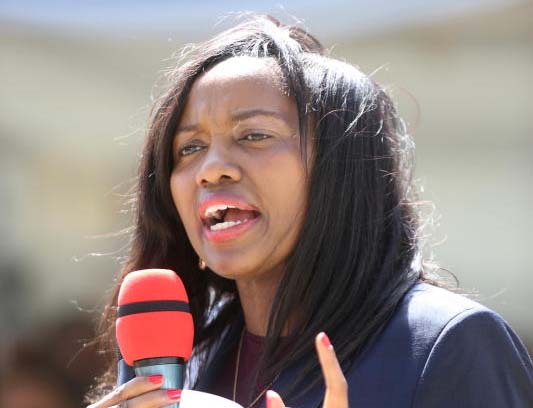 Her abrasiveness since she joined active politics as the Speaker of the County Assembly of Nakuru has seen her ruffle feathers on her way up.
Recently, she came out guns blazing against anyone – especially those in Ruto's camp trying to undermine his presidential bid. A case in point is her attack on Bahati MP Kimani Ngunjiri whom she accused of being indecisive and unsure of which political camp to support, after he voted for BBI.
Those close to her say she has won Ruto's trust and that is why she is keen on taking head-on anyone trying to undermine the DP's 2022 presidential campaign.
"She has already constituted an interim UDA Nakuru County coordination team comprising her supporters, former ward reps and influential businessmen who bankrolled Jubilee in the last two elections in the region," said a close ally who did not wish to be named because he is not allowed to speak to the media on her behalf.
Analysts say Susan's unbridled ambition could be devastating, especially in politics.
"She is truly an ambitious politician and because of her political exploits, she has stepped on many toes. That can be an undoing for her," observes Prof Gitile Naituli.
The professor of Management and Leadership at Multimedia University says the tiff was expected. "Ngunjiri sees himself a senior politician, having been in politics for more than two decades. He naturally wants to overshadow others to be Ruto's pointman in the vote-rich region."
The senator has made it clear that she will be running for the governorship in next year's elections.
Instigated changes
Susan's entry into politics in 2013 was an anti-climax after she failed to win the Bahati parliamentary seat against Ngunjiri who carried the day. However, she was lucky to win the position of Speaker of Nakuru County Assembly where she served for the first five years of devolution.
Her tenure was marked with controversy when she allegedly instigated changes to the Standing Orders at least four times to have some members she had differed with removed from key House positions.
The move sparked a fist fight at the assembly on March 10, 2015, that forced Susan, the then Speaker, to conduct the House business as Sergeant at Arms stood by the mace and often having to stop to give a break for wrestling matches among MCAs.
For Susan, the next step is to contest the Nakuru gubernatorial seat.
"I will be on the ballot come 2022 for the Nakuru gubernatorial seat. That, and ensuring Ruto becomes president, are my main focus," she told the Sunday Standard in a recent interview.
Robotics, AI now take centre stage
Thrust five years into the future by Covid-19, as management firm McKinsey puts it, most of what we expected to see in 2030 will soon be upon us.