Senator saluted for taking his work seriously from hospital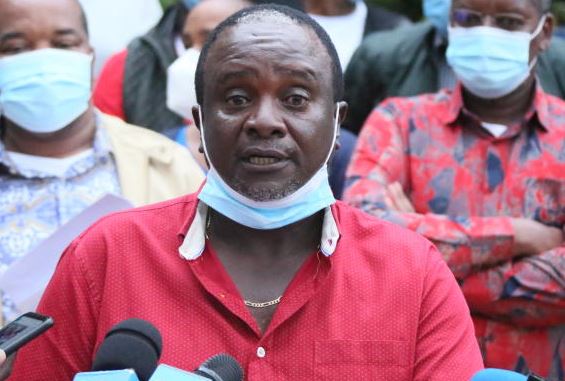 I don't think I have met Kirinyaga Senator Charles Kibiru (pictured) face to face. Senators are, naturally, more reserved than their National Assembly colleagues, who spend half their days engaging journalists in small talk and posing for photos on Instagram.
But the fact that I rarely encounter senators may be because of my shyness. Admittedly, I almost always walk face down, careful not to encounter a mhesh I have described on this page, because of the obvious consequences.
Kibiru, the senator of the resting place of the Agikuyu God, seems like a generous guy. He chairs the Senate's Budget Committee and, undoubtedly, wouldn't be short of cash to feed a friend or stranger. The difference between Kibiru and many of his colleagues within Bunge, I believe, is that he would do so without expecting favours in return.
On Friday, during a virtual sitting with Treasury, the man I have been vouching for all this while put the country's purse-holders on the spot for being stingy with allocations meant for county governments.
"Why have you refused to disburse money to counties," Kibiru asked Treasury Chief Administrative Secretary Nelson Gaichuhie. And even after getting the auto-generated response, "we have cash flow problems", which is code for we are broke, Kibiru kept prodding and urged the ministry to get its act together.
Granted, there was nothing special about his question and further spirited follow-up. Any senator, nay Kenyan, would have done the same in his shoes. But before you call me out for celebrating trivialities, now would be a good time to inform you that he was asking these tough questions from a hospital bed.
And he was doing more than asking questions. He chaired the one-hour virtual sitting and issued directives. Most of us who followed the session didn't know that he was in hospital until the end when he made the disclosure, and when he turned on his camera to reveal himself lying on the bed.
Take a quick survey and help us improve our website!
Take a survey
If you thought that was impressive, Kibiru had chaired a similar sitting from the same bed on Wednesday. The first time, however, he did not let on that he had been admitted to hospital. He chose to steer the sitting spiritedly and only excused himself to attend to "other matters" when he handed over the session to Kericho Senator Aaron Cheruiyot.
In both instances, he showed unparalleled resolve, and everyone hailed his commitment to service and sense of national duty. And if that isn't enough to convince you that the Kirinyaga senator deserves a pat on the back, I'd like to inform you that there are many young, well-fed, if not overfed MPs, who only show up to Bunge to sign the register.