MCA car grants: Is this a case of empty promise?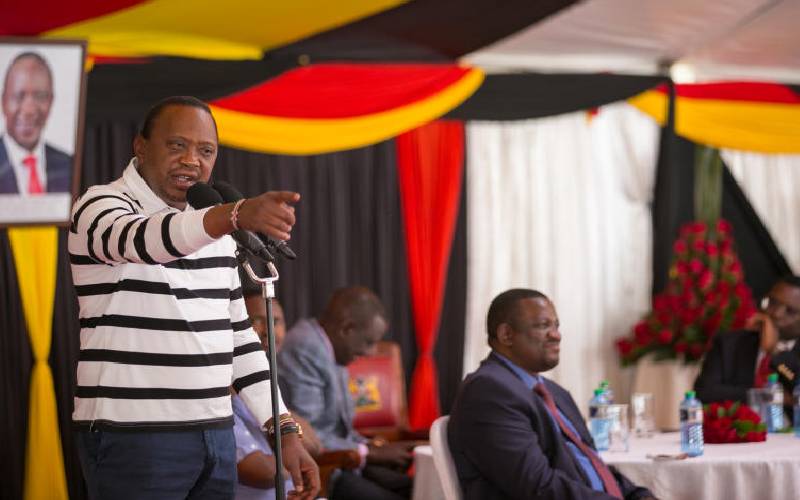 Legal experts have termed President Uhuru Kenyatta's directive of car grants for Members of County Assembly as an empty promise.
They say the president does not have the powers to decide on salaries and perks for State officers, including MCAs. They argue that even if the order of the Head of State was to be implemented, it could only benefit MCAs who will be elected in 2022.
Prof Gitile Naituli quotes the 2012 County Governments Act, which directs that for any financial benefit to be, the beneficiaries would be those who would be elected in the next general election.
The section of the law reads in part: "A county assembly legislation that confers a direct benefit, whether financial or in kind on Members of the County Assembly, shall come into force after the next general election of Members of the County Assembly."
Gitile said the president's declaration could not be realised under the law, saying the only leeway he has was to use his own money to gift the MCAs.
"The president gave in to the demands by MCAs for the car grants but it is not attainable and even if it was, the law bars the serving MCAs to get the benefits. Only those who will be elected after 2022 will benefit from the proposal," Gitile noted.
Speaking on the same issue, lawyer Ndegwa Njiru avers that the president's promise was not automatic as the Salaries and Remuneration Commission (SRC) must give a clearance to the proposal, which will then go to the National Assembly for approval before the money trickles down to the ward representatives.
He noted that the fund can be a grant like that enjoyed by MPs directly funded by the National Treasury and requiring only approval of the National Assembly.
The SRC, which has the mandate to decide on salaries and other perks of State officers, has been opposed to the idea of car grants for elected officials, arguing it was unattainable.
If the president's promise is be realised, Sh4.5 billion will be needed to benefit the 2,224 MCAs in the country. Of these, 1,450 are elected while 774 are nominated.
The MCAs have been pushing for car grants through their County Assembly Legislative Summit claiming they should be treated equally with Members of Parliament from both the National Assembly and the Senate.
Currently, each MCA is entitled to a car loan of Sh2 million. Most MCAs said they had repaid about Sh1.3 million of the loan.