Kemsa Go, walk in and walk out with fat tender worth millions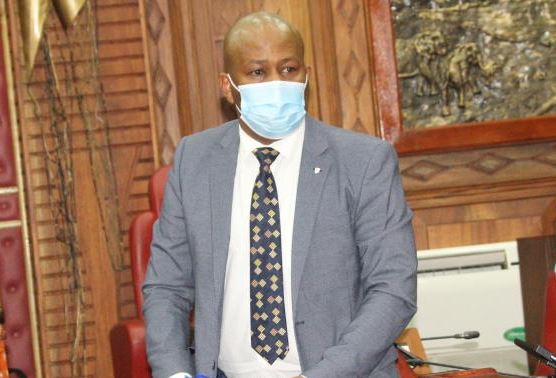 No one in Bunge seemed surprised that yet another person had chanced upon millions of shillings in the unfolding Kenya Medical Supplies Authority (Kemsa) saga. In fact, most were disappointed that Dr Wairimu Mbogo only got Sh140 million from Kemsa.
The wahesh from the Public Investments Committee (PIC) have been investigating the scandal since last year. They have heard about all the tricks and illegalities employed by Kemsa in awarding tenders. Dr Mbogo's 'I walked in with a promise and walked out a millionaire' story on Thursday wasn't news to them.
The journalists present, too, needed a juicier account than that given by James Njuguna, who last year told the same committee of his serendipitous walk outside Kemsa's offices and how he eavesdropped his way to riches.
And the amount in question wasn't exactly impressive. Not when President Uhuru Kenyatta recently revealed that he, surprisingly, wasn't the highest earner in his government. The honours go to those minting Sh2 billion daily in a country diving head-first into recession.
Some of the evidence tabled before the committee indicated that Dr Mbogo might have had some connections inside Kemsa's finance office. An official wrote to a local bank seeking that they grant the 35-year-old a loan for a tender to supply personal protective equipment (PPE). And as it turned out, she had 'won' a tender for which she hadn't bid.
But no one seemed envious of her connections and definitely not of her luck. In fact, everyone – including Kenyans who caught up with the events later through the evening news – thought her unlucky.
It was a pity that, with all her apparent connections, she only landed a Sh140 million deal in a scandal involving close to Sh8 billion. Equally pitiful was that she was before a parliamentary committee investigating the fraud at Kemsa over a comparatively worthless contract.
But what was worse was that Mbogo received the money from the medical supplies agency, not for supplying air as tenderpreneurs are notorious for, but for work she had done. Never mind that the price of the equipment she supplied to Kemsa might have been inflated.
That was no fault of hers, of course, as the drug supplies body opted to award tenders to contractors whose offers were exaggerated even when much cheaper options were available. And that Mbogo worked for her money suggests that she might have had no connections at the agency after all.
The connected ones take without giving anything in return and don't answer to anyone. Not even to the President who shied away from mentioning names when he lifted the veil on their existence in interviews with various vernacular radio stations.
Further, the connected only transact in Sh2 billion deals and wouldn't touch anything lower than that amount. The Kemsa heist is reportedly worth Sh8 billion and it most certainly did not happen in four days. Mbogo, despite the fact that she got her supplies from a beauty shop, stole nothing.
After the committee's sitting, PIC chair Abdulswamad Shariff Nassir told a journalist that if Kemsa had considered reasonable bids for tenders to supply PPE, the country would have saved Sh1.6 billion. And, as he made his remarks, the Mvita mhesh seemed convinced that the money would have been put to prudent use, perhaps aware that no one would pocket such a meagre amount for work actually done!