Kang'ata was right on BBI, says Murathe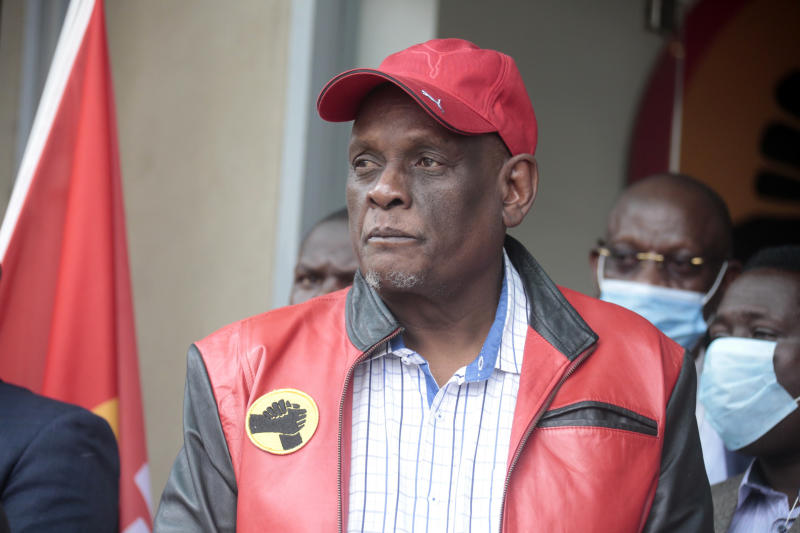 A close ally of President Uhuru Kenyatta now admits that Senate Majority Whip Irungu Kang'ata was right about the Building Bridges Initiative (BBI) fortunes in Mt Kenya region.
In a surprise move, Jubilee Vice Chairman David Murathe said although he disagreed with Kang'ata's mode of delivering his message, what he (Kang'ata) said regarding the situation on the ground was the truth.
Murathe strongly defended Kang'ata over his warning about BBI fortunes in Mt Kenya, saying it served as a wake-up call "for those concerned".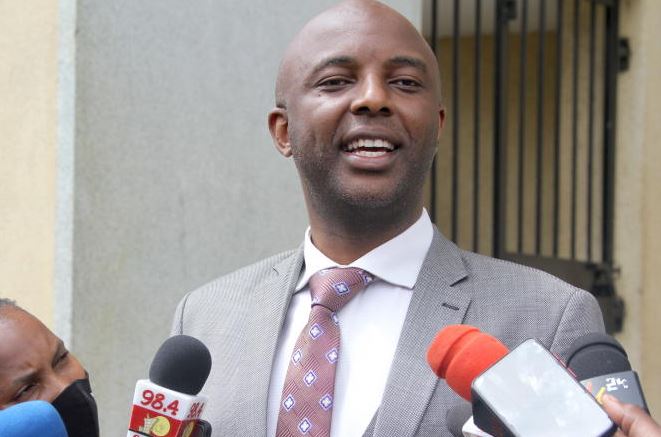 He lauded the Murang'a senator for sending a timely message that BBI would fall flat if correctional measures were not undertaken by the president's camp.
Murathe claimed there were people close to the president who were misleading him about what was happening on the ground.
Less than a year since he took office following a purge of rebellious allies of Deputy President William Ruto last May, Kang'ata has been facing the wrath of Jubilee right-wing politicians since his December 30 letter to Uhuru on his views on the status of BBI in Central region was leaked.
"Based on a survey I conducted during the December holidays, I have come to the conclusion that BBI is unpopular in Mt Kenya," the first-term senator and two-term legislator's letter to the president read in part.
"Out of every 10 persons I picked randomly, six oppose BBI, two support and two are indifferent."
In his rare and bold move, the senator told the president to purge the National Government Administration Office (Ngao) from popularising the BBI.
"The role of the Provincial Administration (Ngao) and other forms of hard tactics in BBI mobilisation is being framed as an example of government using its hard power to force citizens to endorse BBI. I propose we find ways of government wearing velvet gloves," the senator, who says he best puts his thoughts in writing, had added.
Since the leak, he has been a marked man, shunned by Jubilee right-wingers who want him to cross over to Deputy President William Ruto's side.
But speaking yesterday at a breakfast interview on Kameme FM, Murathe said the senator should not be castigated for speaking the truth and warning that BBI would have fallen flat in Mt Kenya region under the "previous stewardship".
"There is no untruth that he said in that letter and its contents would have been non-controversial had he not chosen to convey the same to the president through a letter," said Murathe.
"I blame his inexperience and his youth. There are somethings you just don't do with the Head of State."
Sagana meeting
Murathe added that Kang'ata retains respect in the ranks of Jubilee and is among the leaders expected at the Sagana River State Lodge meeting in Nyeri County this weekend. The meeting will bring together Mt Kenya leaders allied to Uhuru.
"I ask our supporters to cease attacking the Murang'a senator because only his hot blood misled him to write to his boss," added Murathe.
"It would have been a different ball game had he told the president those things in private," said the Jubilee vice-chairman.
The Murang'a senator was yesterday elated about Murathe's sentiments, saying he had been vindicated by a senior Jubilee leader and remained loyal and respectful to the president.
He was, however, still not sure whether he would get an invite to the Sagana River Lodge meeting.
"It is clear my report was factual and correct. Those that have been fighting me should be ashamed now that a senior Jubilee party official has affirmed my position. I had done my research well. I took my time to pen my letter," said Kang'ata.
"I was not disrespectful. I have noted the government is doing actions to remedy the issues that I had raised," the senator added.
Meanwhile, Murathe said Jubilee intends to clamp down hard on party rebels promoting the activities of other political parties, in reference to allies of Ruto hobnobbing with the United Democratic Alliance (UDA).
Murathe said Jubilee Party has engaged lawyers to prepare the exit plan and has informed the Registrar of Political Parties of their intentions to discipline the errant members.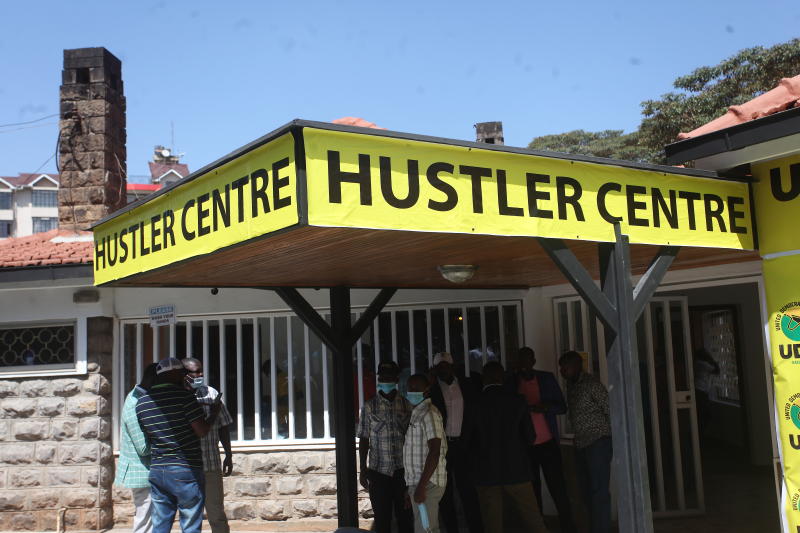 In a new twist of events that could deal Ruto a major blow, Murathe said all leaders, especially the nominated members, who have been promoting the ideologies of the UDA party will be expelled.
"The likes of Millicent Omanga, Mary Seneta and Isaac Mwaura will be expelled. They would have been expelled a long time ago were it not for President Uhuru Kenyatta's mercy," Murathe said.
He said although the president is opposed to the idea of expelling the members, he cannot sit and watch as defiant leaders continue disrespecting the president.
"On this, I differ with him (Uhuru) and we must show them the door. Let them go and build their own political party," Murathe said.
But he said they would explore giving a chance and letting the errant members leave on their own accord.
Murathe said going forward, Jubilee will be strengthened as the party of choice in Mt Kenya region with elections held to establish elaborate structures from the grassroots.
He added that 2013 and 2017 election pronouncements of 10 years for Uhuru and 10 years of Ruto was just campaign rhetoric.
"It was like wooing a bride. You promise her heaven but the reality is different. Also bear in mind that there was an estrangement in the Uhuruto union. This promise cannot surely be tenable," he added.
The Jubilee vice-chairman also spoke of the Uhuruto ticket as borne out of the duo's troubles with the International Criminal Court in the run-up to the 2013 elections.
Murathe said most of Jubilee promises like laptops to school children and international stadiums had failed to materialise because of wanton looting in government.
Suitable successor
He said in his view, Orange Democratic Movement leader Raila Odinga was the most tenable successor to Uhuru in 2013.
"We are also saying that with the Building Bridges Initiative (BBI) reforms, Raila will have the benefit of a collegiate presidency that was best for Kenya's stability," he added.
He took a swipe at Ruto over the frosty working relationship with the president, saying it was the DP who went against his boss directives on halting premature campaigns to concentrate on delivering the promises they made to the electorate.
Murathe said Uhuru would most likely express his choice for 2022 presidential candidate but not campaign for any candidate.
Meanwhile, Murathe confirmed that none of the close allies of Ruto will be invited to Sagana tomorrow, noting they would add no value to the meeting.