CoG lauds DP Ruto for changing tune to support BBI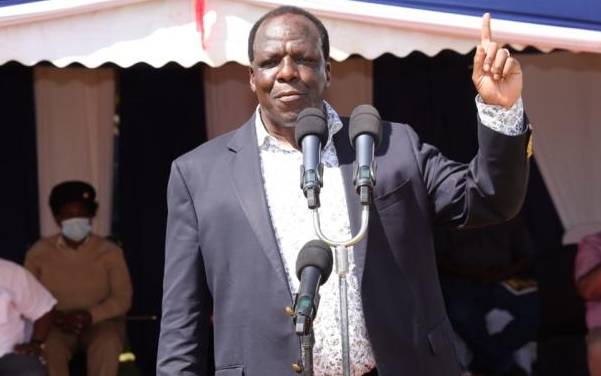 The Council of Governors has lauded Deputy President William Ruto for declaring support for the Building Bridges Initiative (BBI) after bashing it from the onset.
DP Ruto on Friday gave a strong indication that he was now supporting the BBI after he said in a tweet that the BBI referendum bill captures the needs of the 'hustler nation' even as he urged for a non-contested referendum.
"I've a constitutional duty to assist my boss, the president. We have made improvements to BBI post-Bomas. Now working on consensus for Kenyans to have real choices to decide/vote while avoiding yes/no, all/nothing division. We avoided lose-lose we can overcome win-lose to achieve win-win," tweeted DP Ruto.
CoG Chairman Wycliffe Oparanya said Ruto's change of inclination is a clear indication that every leader will own the constitutional changes that will go a long way in healing the country from post-poll chaos that have always been witnessed where the 'winner takes it all.'
Oparanya was speaking yesterday at Masaba Village in Butere Sub County during the burial of service of Francis Meso.
"I asked Dr Ruto to go slow but he was too fast and now he has made a U-turn on BBI to support it. That is a bold step as the second in command and we welcome him to join the bandwagon after demonstrating as a true nationalist leader who loves his country," said Oparanya.
According to Oparanya, BBI targets to spur economic growth of the country through allocating more resources to health, agriculture and education.
Oparanya also announced that National Government Administration Officers (Ngao) and County Administration officers would spearhead the process of collecting BBI signatures in Kakamega County.
He said the two levels of government are working together to ensure the success of the process which he termed as transformative for the country.
"Chiefs and their assistants as well as ward administrators will be at the forefront in the process of collecting signatures. I am calling upon Kenyans from all walks of life to come in large numbers and append their signatures in support of the process," said Oparanya.
The governor asked residents of Kakamega County to own and endorse the BBI project and ensure many signatures are collected saying through the initiative more resources will be devolved.
"I appended my signature to support BBI. I urge all Kenyans to sign the BBI forms to enable us to get the much needed one million signatures to endorse the report," he said.
He noted with Constituency Development Fund (CDF) and ward development fund in place, more resources will be allocated to counties and this will ensure more development at the grassroots.
"If BBI is fully implemented it will improve healthcare, agriculture sector and the education sector. To support this, every Kenyan should sign and vote for BBI," he said.