Majority senators back new proposal that has no county losing any money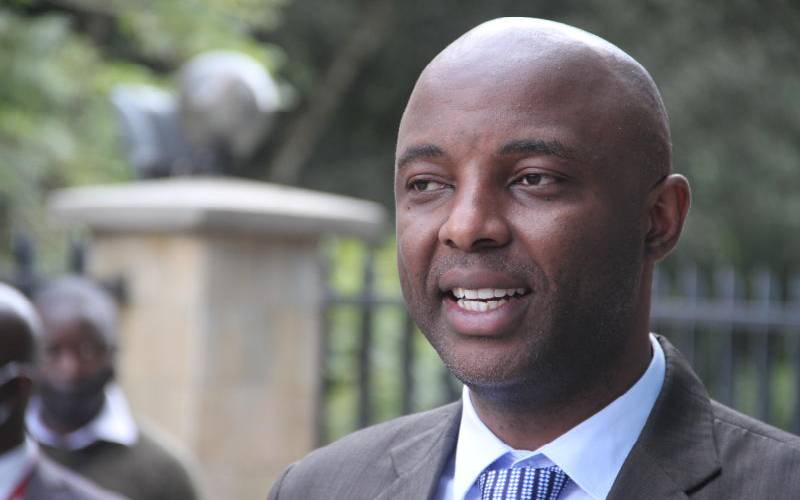 Most senators want no county to lose a single cent in the new revenue sharing formula developed by the Commission on Revenue Allocation (CRA).
The Standard has established that at least 30 senators are in support of a motion by Nairobi's Johnson Sakaja seeking to ensure no county gets reduced allocation based on the third formula that will see regions that have been receiving a higher allocation because of their huge landmass and high poverty indices, get less.
The move by senators backing Sakaja has created further divisions on the hotly contested formula the commission forwarded to the Senate for consideration.
Senators backing the third basis revenue sharing formula are those from counties that will be gaining as those from counties that will lose, rejecting it.
There are those that, while their regions are gaining, are backing Sakaja's motion.
Sakaja, Kithure Kindiki (Tharaka Nithi), Mohamed Faki (Mombasa) and Abshiro Halakhe (Nominated) have vowed to reject any proposal that will see any allocation to any county reduced while others gain.
Misled senators
Kindiki, who spoke on behalf of 18 other counties, argued that the formula being pushed by a section of senators, led by Murang'a's Irungu Kangata (pictured), is highly divisive and meant to victimise some regions.
"Senators who were misled that their regions would benefit from the formula have said they are in solidarity with us. To hurt one county is to hurt all. We shall fight on the floor of parliament and if need be, in the corridors of justice. In the unlikely event that we lose the battle, we shall take the matter to the people of Kenya," said Kindiki.
Sakaja said his proposal has two components where each county will get Sh316.5 billion. The equitable share will then form a baseline for additional allocation during the three years that revenue generation formula will be in place.
In his proposal, Sakaja has used the parameters of basic share at 20 per cent, population at 18 per cent, health (17), poverty index (14), agriculture (10), land mass (8), roads (6), urban (5), fiscal effort (1) and fiscal prudence (1) per cent respectively.
He said the total equitable share of a county should be equal to allocation per county for the financial year 2019-2020 plus the equitable share over and above Sh316.5 billion.
"No one should use BBI as a threat. BBI is not a favour to any part of the country against the other. It is about the entire country moving forward and about every Kenyan having the same access to opportunities," said Sakaja.