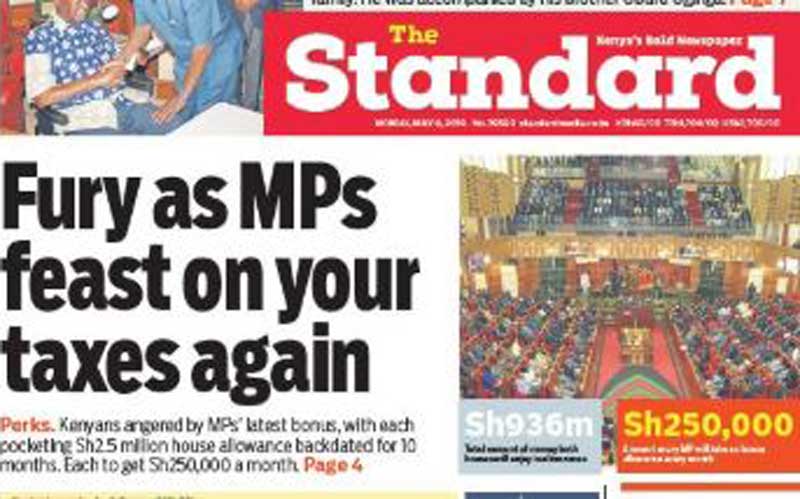 MPs have vowed not to back down on their controversial decision to award themselves housing allowances.
The legislators accused the Salaries and Remuneration Commission (SRC) of discrimination, saying other state officers get similar benefits.
"Why is the welfare of other state officers catered for but when it comes to MPs, it is always greed even when it is expressly provided for in the law?" said Mumias East MP Ben Washiali.
National Assembly Speaker Justin Muturi said the payment is justified. Muturi chairs the Parliamentary Service Commission (PSC), which effected payment amounting to Sh2.25 billion to be backdated to October 6, 2018.
"We acted on the court ruling of October 5, 2018 by Justice Chacha Mwita in the case of deputy governors, where he affirmed that all state officers are entitled to housing benefits," he said.
"Contrary to popular belief, every benefit extended to legislators, even long before the housing one, has been determined by the SRC. Curiously, the same benefits have been extended to the Executive and the Judiciary but without any undue focus," he added.
Insiders at SRC confirmed that a deal was struck at the State House for Cabinet Secretaries, Principal Secretaries and Chief Administrative Secretaries to get between Sh250,000 and Sh300,000 in house allowance.
"We are aware of the State House deal. It was based on very flimsy grounds that these officers host foreign guests. I have never heard of any CS or PS hosting a foreign guest in their house," said an MP.