Eddy Oketch: My take on the just ended by-election polls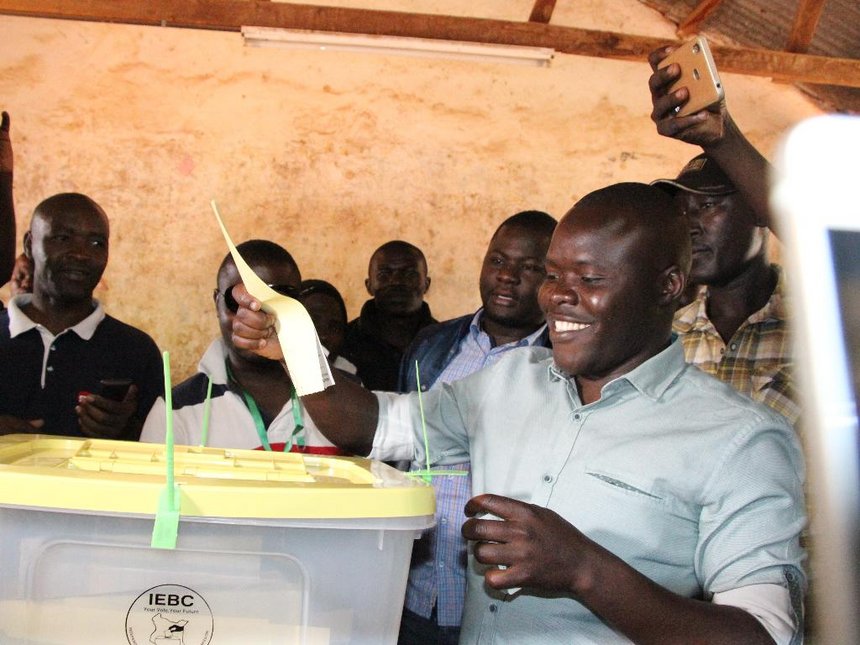 Migori by-election runner up Eddy Muok Oketch who vied on Federal Party of Kenya ticket, has conceded defeat to Orange Democratic Movement's Ochillo Ayacko.
Addressing the press on Tuesday, he lauded his supporters for the "immense" support and promised to serve them always. And, asked Ochillo Ayacko to make efforts to re-unite Migori County.
He said, "Every election is a hard fought battle and this (referring to the just concluded polls) was not exceptional. For those of us who contested, we got about it as a win-lose proposition."
"While it is true that there could be only be one winner, in reality, and certainly in a democracy such as ours, this election was an opportunity for our people to have their say in the senate representation.
It that means that the VITO belongs to us all and we are all true winners," he continued.
However, he pointed fingers on the conduct of his principal contestant, Ochillo Ayacko's party members during the exercise.
"I did complain on several occasions to the media, IEBC and county security agencies about the invasion of polling stations by numerous non-Migori ODM leaders
…the world knows what has happened in this particular by election." He said.
He claims despite the propaganda peddled about him during campaign, he still managed to remain strong. Thanks to his campaign team's constant support.
According to the IEBC, the total number of votes cast in the just concluded polls were 147,740; Eddy Oketch Muok garnered 60,555 votes but Ochillo Ayacko won the senatorial seat on 85,234 votes of the total.