Belated birthday wishes as son of founding father suddenly turns 60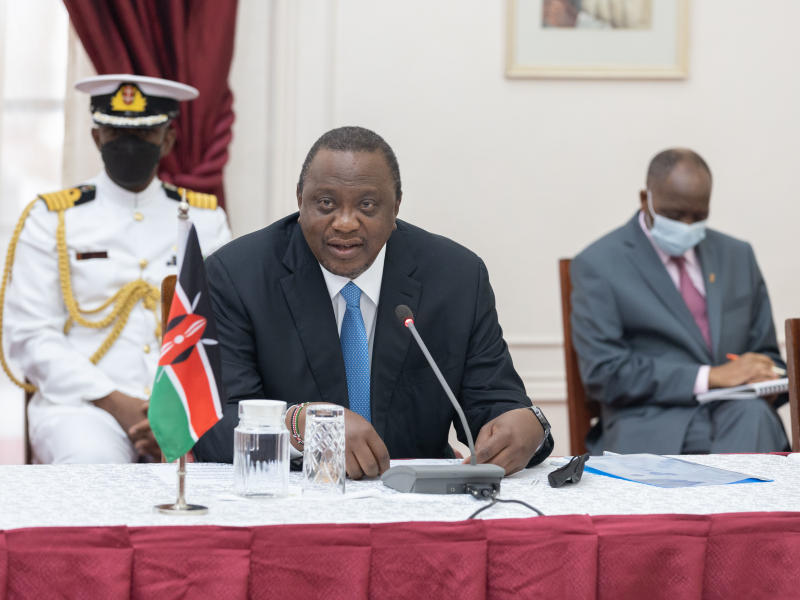 It's hard to believe Prezzo UK turned 60 this week! It's just the other day that folks were sneering at his youth and perceived inexperience. See, now he's an elder in his own right, on his way to becoming retired President!
And after only nine years in power, Prezzo UK appeared to mature faster than the rest of us. There have been some obvious transformations, such as the shift from rugby-playing lanky youth who, ironically, grew thicker during the lean times of Covid-19.
But that's not my problem; if a man doesn't lose a good night's sleep fretting about things that don't really matter, you just let him be.
And I suspect Prezzo UK would appreciate it more if I just extended him a drink at Ichaweri in a few months, after he's left office, instead of pontificating about his legacy.
But with only nine months to go, I think it would be remiss if we didn't utilise the opportunity to reflect on some of the milestones that will define his presidency.
First, it is unlikely that so late in his governance, Prezzo UK will turn the tide and redeem his record. His legacy will be eclipsed by that of his predecessor, by some distance.
And what's remarkable about that assessment is that it's an old man who outperformed him. For those who have forgotten, Prezzo Kibaki rose to power with his leg in a cast, and an economy that had concussed.
In two short years, Prezzo Kibaki, an urbane politician with great intellectual acumen, re-engineered the economy and, in 2004, set the country free. For the first time in 40 years, Kenya's national budget was fully funded by the taxpayer.
Second, the man whose name means freedom has extended his nation's hands for shackling by external debtors—having borrowed in nine years more than his three predecessors did in 50 years.
There is no insinuation here that Prezzo UK has not done his best. We have heard his own frustrations, best exemplified by his exhortation: mnataka nifanye nini (what do you want me to do?), even admitting that crooks in his administration were eating life, not with a big spoon, but a spade. He estimated that a whole billion was being "eaten" each day.
That can be painful to anyone, and even more painful to a President who feels helpless against the press of thieves in his own government.
One image that stays with me was Prezzo UK's public performance in last week's Mashujaa Day fete in Kirinyaga.
Standing to attention as the national anthem rang out, as cameras zoomed in on Prezzo UK's face, I pondered what it means to be the son of the founding President, to bear the weight of 50 million Kenyans.
More weight was piled by the historicity of the day: not too long ago, it was named Kenyatta Day, before being renamed to incorporate the collective spirit of our valiant freedom heroes.
And now, at 60, Prezzo UK's rule will soon be history and historians will be busy discerning what he was all about. Maybe I should just offer him a birthday drink right away, before things get too hot.