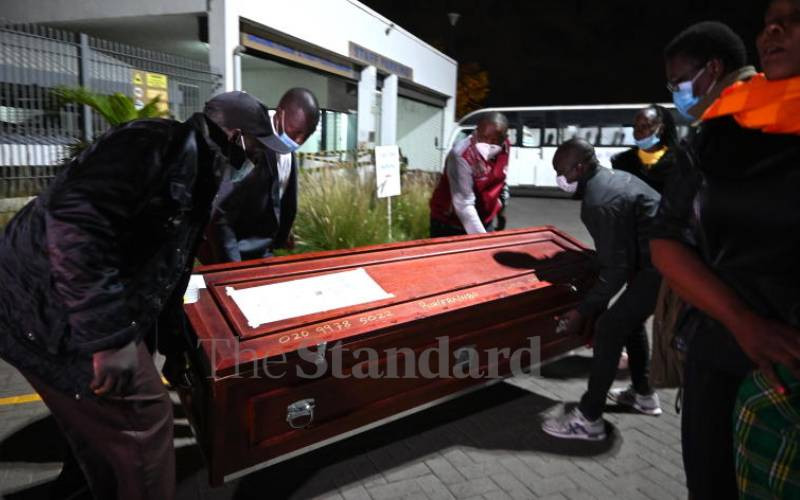 The plight of Kenyans working in the Gulf Cooperation Council countries of Bahrain, Kuwait, Oman, Qatar, Saudi Arabia, and the United Arab Emirates, is harrowing with cases of gross human rights violation and reports of deaths under unclear circumstances incessantly soaring.
Majority of these agencies extort huge sums of money from desolate citizens, dodge tax compliance and continue to act as link suppliers of terror recruits in the overseas countries. In the last two years over 97 cases of deaths have been recorded by the ministry of labour affecting Kenyan immigrants working in the gulf regions.
In 2007, the Government sought to curb recruitment malpractices by enacting the Labour Institutions Act that regulates cross-border recruitment by private employment agencies, including the registration requirements, agents' obligations, and penalties for violations.
The law's subsequent amendments in 2014 regulated recruitment costs, shifting the responsibility for payment to the recruitment agencies, except for a service fee that should not exceed 25 per cent of the workers' first monthly salary. In 2009, Kenya drafted an overall migration policy, followed by a national labour migration policy in 2010.
These policies have largely remained in draft form, yet circumscribing the deployment of Kenyan workers, their labour rights and protections while abroad, and reintegration. Enacting the labour migration 2021 Bill into law and enforcing the tenets will ensure challenges of migrants will be fairly addressed. There will be a pre-departure labour and rights-based training programme for migrant workers, the existence of functional regulations guiding registration of employment agencies, the existence of structured contracts and remunerations.
There will be a functional and updated database of employment opportunities available for Kenyans in the Middle East and other foreign destinations, strengthened bilateral working relationships to ensure embassies play a crucial role in addressing the plight of workers overseas.
The law aims at building the capacity of agencies by wiping out the briefcase and rogue recruitment agencies that violate policies in sending workers abroad. The agencies will have to pay a security bond of Sh500,000 to Sh1.5m for the Government to repatriate workers in the event of emergencies.
For instance, Qatar's workforce is made up of approximately 2m migrant workers, which is about 95 per cent of their entire workforce. In most of the Gulf Cooperation Council members, foreign labour was regulated by the kafala (sponsorship) system under which migrant workers were completely tied to their employer. Under this system, employers essentially had full control of their workers as the worker had to be permitted by their kafeel (sponsor) if they wanted to enter the country, change employment, or leave the country for any reason.
Writer is founder Integrated Development Network