Take care, Covid-19 is still a real threat to all of us
OPINION
By Editorial | May 9th 2022 | 2 min read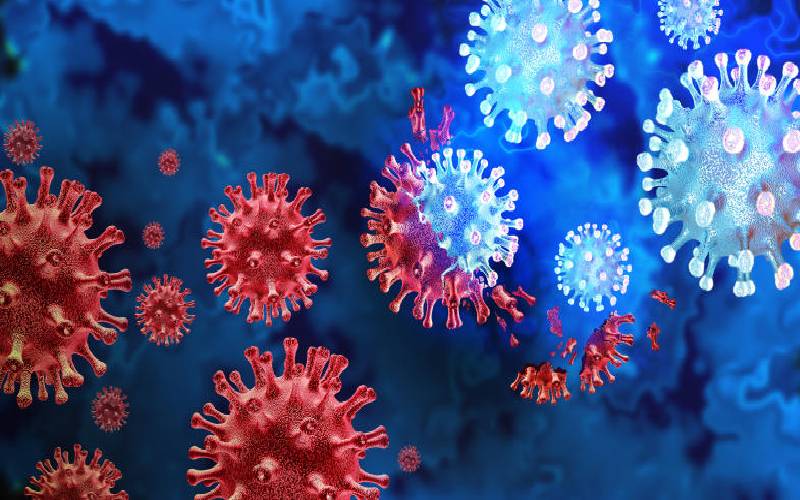 From the way Kenyans are behaving, they seem to have concluded that the threat of Covid-19 is now behind us. In fact, the majority of the people now talk about the pandemic in the past tense.
Even Health CS Mutahi Kagwe, who never grew tired of warning Kenyans about this disease, appears to have taken a breather and rarely makes daily announcements on the progress of Covid-19 since he lifted most of the containment measures in March.
Five days ago, however, his ministry reported 10 new Covid-19 cases, and a positivity rate of 0.4 per cent. Four patients had been hospitalised while another 119 were under home-based care.
That report shows that while we have made progress, we are not out of the woods yet.
But more worrying, however, is the fact that a rebound of Covid-19 cases is being witnessed in some countries, some of which boast of high vaccination rates.
For instance, New Zealand reported 5,647 new cases, three deaths and 350 hospitalisations yesterday. In the US, BA.2.12.1, a new sub-variant is reportedly spreading fast. In China, most of Shanghai's 25 million residents are still under lockdown following an upsurge in cases. In South Africa, the positivity rate rose past 30 per cent on Saturday, thanks to 8,524 new cases.
While such cases are far away from Kenya, history has taught us that in today's globalised world, it can take a matter of hours for the new variants driving the surge these countries, to land on our shores.
It is therefore prudent that we stop behaving as if we have developed immunity against Covid-19. There is nothing special about us; if South Africans are getting it, we will get. In any case, vaccination in our country is still low just as testing is for the virus.
While we cannot call for the resumption of the strict Covid-19 containment measures yet, we urge Kenyans to take personal responsibility by doing what we have so far learnt to keep ourselves safe. Wearing face masks while in crowded public spaces, washing hands regularly and sanitising won't hurt. It is also important that Mr Kagwe resumes his daily sermons on Covid-19. It is better to be safe than sorry.