Swift reforms will rid jails of lethal gangs
OPINION
By Editorial | May 8th 2022 | 2 min read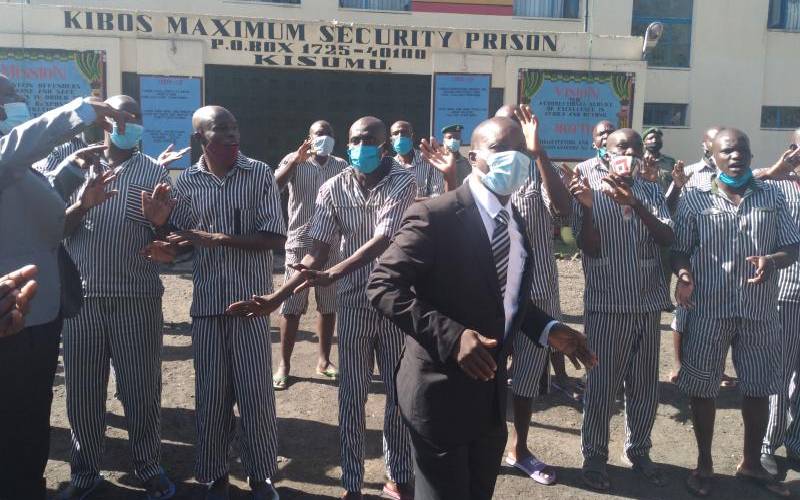 In an ideal situation, correctional facilities are meant to keep offenders in safe custody and rehabilitate and reform them in preparation for full reintegration into society.
But this has not been the case in Kenya, reports in the Media and recent incidents in many of the country's key installations are anything to go by.
Prisons have slowly turned into venues where offenders embrace crimes of untold proportions. Kamiti Maximum Prison, for instance, has earned notoriety for being a safe haven for cybercriminals.
A few weeks back, there was a television expose complete with footage of inmates armed with all manner of electronic equipment which they use to defraud unsuspecting Kenyans.
The inmates operate an equivalent of a call centre which duped people to wire cash or give out their mobile money PIN and other private data.
It is unacceptable for prisons to churn out dangerous criminals. For them to effectively reform offenders through tailor-made programmes that encompass counselling and training, we believe radical reforms is the answer.
We welcome last week's timely announcement by Ministry of Interior officials that the Government will roll out an aggressive decongestion campaign in jails starting this month which will see about 5,000 or so of petty offenders freed from custody and moved into probation.
According to the Government, the prison population is about 54,000 of whom 48 per cent are pre-trial detainees. The remainder are sentenced, prisoners. Decongestion will go a long way in ensuring jails are more humane and fit for inmates' rehabilitation.
It is good news that already, 600 probation officers have been hired and half of them taken through necessary induction programmes. And since January 3,000 inmates have been released from prisons to serve in community service.
We urge Interior Cabinet Secretary Fred Matiangí and his team to spare no effort in ensuring those who complete their terms and leave correctional facilities don't end up posing more danger to the community or State security.
More needs to be done. Perhaps it's time to revisit the historic prison reforms championed by Vice President Moody Awori during the Narc administration that saw correctional facilities being turned into more civilized environments.
Let inmates be properly fed, treated and offered everything they need to become responsible citizens. The State can expand training programmes that will see to it that convicts are empowered with skills in ICT and other crucial areas that will make them useful in and out of custody.
With good planning, it can be done.