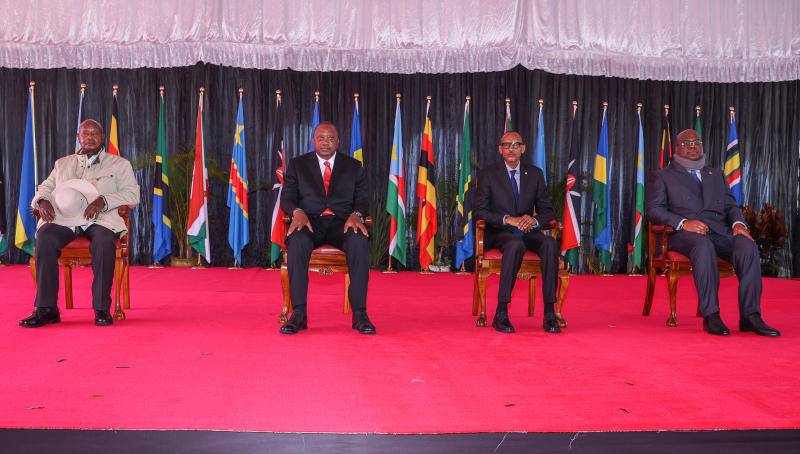 Diplomat Abba Eban once accused Palestinians of "never missing an opportunity to miss an opportunity" to resolve their long-standing conflict with Israel.
The object of his fury was the many momentous truce opportunities squandered when abiding peace in that part of the world was what everyone wanted. There can never be palm trees without sand. That's just how life is wired. Leaders and nations can't waste chances of a lifetime to make a difference – socio-economic or political then hope for glory in the end.
I have previously reasoned out in this column that Africa can well manage its destiny. All it needs is creative minds, not donor money or 'forced' structural reforms. But in the fashion of Eban's description, critical African systems never miss a chance to lose opportunities. The East African Community (EAC) bloc seems grounded in many assumptions. It clings to the illusion of integration but without energy. I am talking about a bloc seen to put forward grand ideas but implements them in a languid manner, perhaps pulled back by petty wars between members.
The community's impact isn't felt in the right proportions. In my view, apart from resource constraints and dishonesty, what ails EAC the most is failure by countries to involve local communities, a key constituency in integration efforts. Call it public participation.
We've seen countries auction animals from across the border. Truck drivers have suffered at the hands of authorities in neighbouring countries. Trade wars persist over eggs and milk. Territorial conflicts continue, with fishermen harassed in Lake Victoria and made to pay illegal taxes. Recently, a Kenyan was thrown out of an EAC country and his accounts frozen for "taking our jobs." EAC citizens are harassed left, right and centre at points of entry.
These events reduce the bloc to all talk and no action. Felix Tshishekedi's Democratic Republic of Congo is the seventh member. As EAC grows in size, there is much to ponder on how citizens themselves perceive each other across the border and what they fathom of the need to have full integration.
Beyond boardrooms in Nairobi, Kampala, Kinshasha, Juba, Dar, Kigali and Gitega, and the seat of the East African Legislative Assembly in Arusha, what would the common man say is in it for them? In Europe, there's clarity on what the EU does on the economy and 34 other core areas to improve citizens' lives. How many East Africans know EAC's stand on human rights, jobs, climate change, justice, migration, education, equity and other fundamental rights?
There's little public knowledge on EAC since governments do nothing to encourage citizens to contribute to the democratic life of the bloc. Serious civic education around objectives set out in Article 5 of the EAC treaty is badly needed. Knowing will lead to full appreciation. You may parade figures on formal and informal cross-border trade, lower tariffs, elimination of barriers to free movement of goods and people, intermodal connectivity and one-stop border posts. But without appreciation by the citizenry, it is all but empty.
The opacity around the bloc, whether real or perceived, is unhealthy. When survival of the bloc is the focus, EAC leaders and secretariat must now think creatively and carry wananchi along.
-The writer is an editor at The Standard. Twitter: @markoloo