Uhuru changed tack to bring down the Ruto effect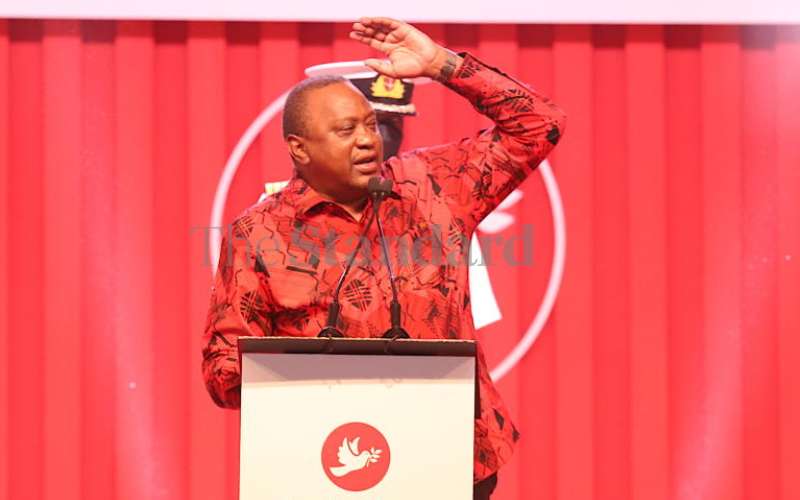 It is public knowledge that Deputy President William Ruto has caused a great deal of distress and discomfort to President Uhuru Kenyatta.
From open rebellion and orchestrating a number of renegades from Central Kenya to the Cabinet Secretaries being entangled in a loyalty predicament, Ruto has undeniably pushed the president into a distressful corner.
The DP managed to bring nearly half of the Members of Parliament to his side and regularly snubbed key government functions and conferences.
All these rendered Mr Kenyatta's grip on political authority and personal legitimacy shaky. Let's explore how Kenyatta responded to these pressures that I will call the 'Ruto effect'.
First, Uhuru sought a handshake with Raila Odinga, an arch enemy. According to former Chief Justice Willy Mutunga, had Uhuru not asked Raila for a handshake, there would be no Jubilee government today. Accordingly, the handshake became a watershed event that saved the country from collapse.
Secondly, by constantly wearing military attire and associating himself with the military, Uhuru was trying to assert his authority by emphasising his role as a Commander-in-Chief of our Armed Forces. The military uniform gives him clout and reinvigorates his energy.
Third, by speaking the Gikuyu language frequently, Uhuru has been asserting himself to the motherland. Here he finds it easier to identify himself with the people and appeals to their emotions easily.
His use of this technique was lauded and condemned in equal measure especially when he did it at Sagana III. Those who took exception reminded Uhuru that he is a symbol of national unity.
Mother tongue
We also know that invoking use of mother tongue is a tool for political legitimacy. It melts down critical issues of culture and emotions and has strong implications in political mobilisation. It has also been used by political figures in order to reclaim their cultural identities, and reclaiming indigenous identities.
I did not know Uhuru has such a good grip of Gikuyu language. Thus, speaking the indigenous language at Sagana III could not be excluded from a struggle to regain Uhuru's self-identity and legitimacy, and own distinct culture based on history.
Fourth, Uhuru has used strategic silence as a tool for political legitimacy for quite some time.
As much as he was increasingly getting provoked by his deputy as well as his critiques, he maintained his strategic cool and used silence in crises management and as a source of his legitimacy. Politics as we know it, is a game of maneuverings and part of that is the use of silence as a means of communication.
Faced with rebellion and heavy criticism from his own party and from his trusted friend and DP, Uhuru would have easily turned tragic presidency, or an authoritarian ruler but when he was increasingly and excessively getting deprived of power, he tried to regain legitimacy by getting it from elsewhere.
Dr Chacha teaches at Laikipia University