Failing to join ethnic bandwagon doesn't make Mulembe nation foolish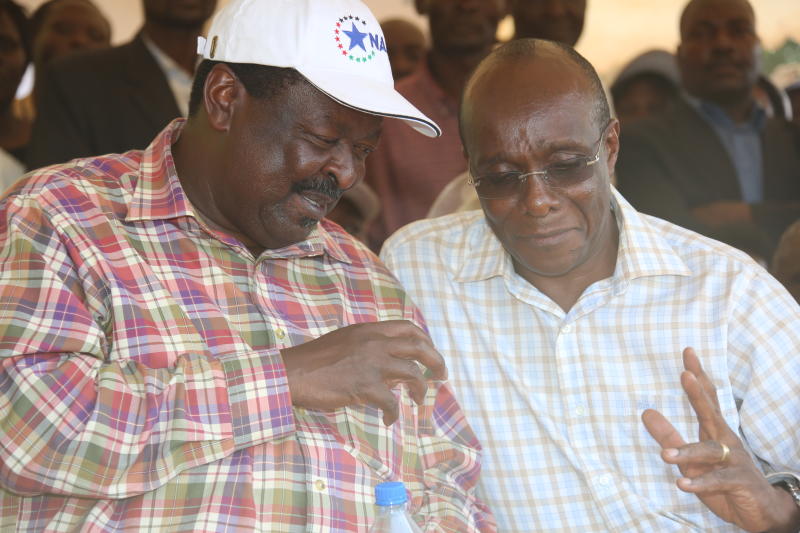 Barrack Muluka's argument (January 8, 2022) that the Mulembe nation's diversity in political choice is an exercise in foolishness is a flimsy attempt at overturning logic and progressive democratic culture. Dr Muluka is a prolific columnist with a tome of well-written and compelling treatises to his credit. I am one, among many, who admire, look forward to and relish his incisive opinion pieces that creatively capture the nuances of Kenyan politics which — for the most part — are a clear expression of rigour in research.
It is precisely for the reason of Muluka's calibre that his commentary on the Abaluhyia political choices is surprising and, therefore, uncharacteristic of the columnist's recognised standing as an objective, social justice commentator.
The Encyclopaedia Britannica defines a fool as "someone lucking in judgment and prudence". In Muluka's new found moral compass, herd mentality, where an entire community claim to support one of their own amounts to good judgment. The uncritical, unquestioning support for this 'our own', the author wants us to believe, is a prudent and valuable democratic tradition to be embraced.
Muluka's generalisation, which suggests the entire Mulembe nation is foolish for failing to be herded into the 'dip' by one of their own, is even more baffling. This boggles the mind but the more attractive narrative, which is the focus of this rejoinder, must be the Abaluhyia rejection of herd ethnic mentality, a choice with which Muluka, an eminent son of Mulembe nation, takes umbrage.
It is alarming that Muluka is elevating ethnic mobilisation to a virtuous democratic strategy. This contradicts his own position, expressed in many opinion pieces and commentaries, that tribalism and corruption are the bane of Kenya's nascent democratic project.
History bears us out that the Mulembe nation is one unique assemblage that has gone against the general national grain of voting, not based on tribe, but on individual choices guided by the suasion political leaders render. This diversity of choice, independent thinking, questioning disposition and robust leadership evaluation should pass as progressive in any civilised society. But not so, according to Muluka's new-found moral compass!
If we have to accept that tribalism and its expressive ethnic mobilisation are retrogressive practices, which have and continue to set Kenya as a fragile State, then it has to be accepted that the Mulembe nation's eschewing of tribal formation is an enlightened tradition that should be hailed and foisted as a best practice for other communities to emulate.
Or is it the case that the author is exhausted, having tried many times to wax the lyrics of unity in diversity to no avail? Time to cross over into the culvert of ethnic mobilisation? After all, if you can't beat them join them, so then it is time to shed any moral pretences and join the cesspool of decadence.
By labelling the Mulembe nation 'foolish' for failing to join the ethnic bandwagon, Muluka has climbed down from his high moral pedestal, thrown up his hands in exasperation and decided to adorn the cap of ethnic oracle, a sad turn for this distinguished son of the Mulembe nation.
Dr Mataywa is the Director, African Peer Review Mechanism in South Africa