Justice, reparations will help us stop repeating costly past mistakes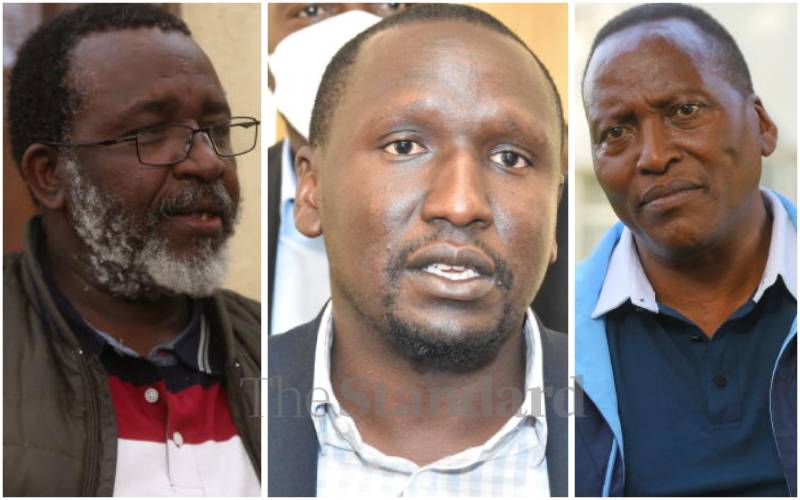 In the last few days, Kenyans have debated the unfortunate use of the word "Madoadoa" by Senator Mithika Linturi in a UDA rally in Eldoret, Uasin Gishu county.
Many regard it the way "vermin" and "cockroaches" were used in Nazi Germany and the Rwanda genocide, respectively. A day after the rally, Linturi was arrested and arraigned. He has since apologised for using a word linked to one of the darkest chapters in Kenya's history.
A lot has been said about the meaning and context and how people perceived the use of the word. However, the opinion that stood out to me was one by the coordinator of the National IDP Network in Uasin Gishu, James Muchina.
He condemned its use and cautioned politicians from exploiting the situation for political ends. He cited the precious peace and reconciliation that residents in parts of Rift-Valley have achieved and does not want it jeopardised.
Since Linturi uttered the words, social media, especially Twitter, Facebook, and WhatsApp, have been a cesspool of arguments, clips, illustrations, and sentiments depicting several politicians from all sides engaging in problematic speech. The accusations and counter-accusations backed with video illustrations show that the political class are careless with their words.
The National Cohesion and Integration Commission (NCIC) should publish hotlines where Kenyans can report and forward problematic speech, including YouTube, social media accounts and doctored clips designed to ferment hate.
Over the years, several politicians have been dramatically arrested and even charged for hate speech. The only conviction was the January 2015 case involving University student Allan Wadi who published a tweet advocating that the Kikuyus should be confined to certain parts of the country.
Upon his arrest, he was tried and was convicted in a record three days, which eventually led to a successful appeal because the trial Magistrate ignored Wadi's assertion that he was undergoing mental issues.
Which begs the question; what have Kenyans learnt from the fruits of hate and ethnic balkanisation? What are the root causes? What happened to the TJRC report that was meant to memorialise and give a roadmap for justice and reconciliation?
In 2018, it came out that Cambridge Analytica played a role in Kenya's 2017 election at the behest of Uhuru and Ruto. The suspicion is that it used social media platforms to disseminate targeted hateful propaganda that may have contributed to the vitriol, hate and conflict in the last election cycle.
Similar to 2008, the political class is not interested in discussing what went wrong in 2017, including who bears responsibility for the violations, and the victims' plight. It might be because they feel like they don't need to. They and their families never bore the brunt of clashes, police brutality, sexual assault and arson.
So, it is no wonder that as we move towards the August elections, no one wants to address the fact that at least 92 people, including a six-month-old infant, died in 2017, and over 200 women were sexually assaulted - mainly at the hands of police officers.
A doctor cannot treat what has not been diagnosed. So politicians, political parties, IEBC, NCIC, the Ministry of Interior and the National Police Service will likely do what they did in 2017 and miraculously expect different outcomes. Meanwhile, the Kibets, Wanjikus, Momanyis and Atienos will be left alone to rebuild their lives.
Without these discussions, memorialisation, policy changes, and justice and reparations for victims, we will keep repeating past mistakes and get stuck in an endless loop of hate and possible violence every election season.