We must include women to combat climate change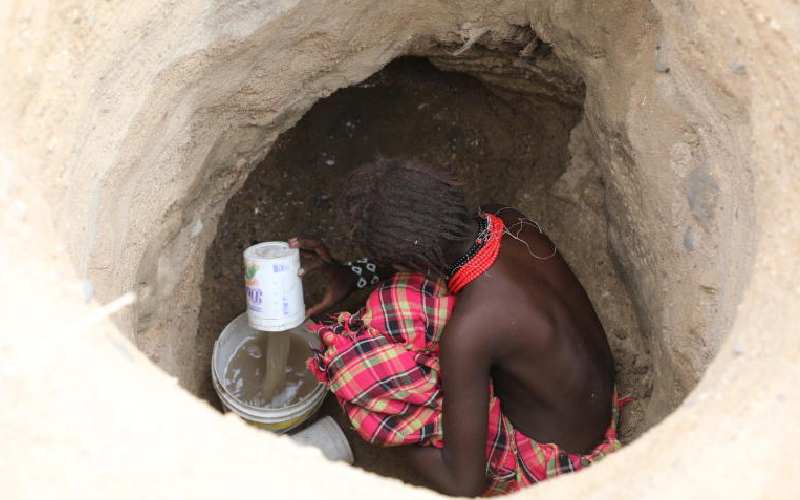 The extreme climate conditions confronting the world today are increasingly pushing humanity to the limits, deepening the existing and systematical marginalisation of women.
Globally, women account for 49 per cent of the global population and remain at the forefront as frontline stewards in safeguarding mother nature. In sharp contrast, climate change has exacerbated the existential inequalities that make women more vulnerable to devastating impacts of climate change including food insecurity, water scarcity, deadly diseases like malaria and malnutrition.
Nobel Laureate the late Prof Wangari Mathai once said: "We have a responsibility to protect the rights of generations of all species that can't speak for themselves today. The global challenge of climate change requires that we ask no less of our leaders and ourselves."
While addressing world leaders at Global Climate Summit (COP26), Kenyan climate activist Elizabeth Wathuti urged global leaders to "please open your hearts and allow yourselves to feel it because climate heartbreak and the injustice is hard to bear."
Undeniably, women including those from indigenous communities are the custodians of the world's ecosystems because of their deep ties with mother nature and the ecosystems they inhabit.
The rising water levels in Lake Baringo, deadly floods in Europe and severe droughts in the US are all environmental crises that have exposed women to gender-based violence, climate refugees, conflicts leading to loss of lives and livelihoods.
US House Speaker Nancy Pelosi voiced her concern and told leaders at COP26 that "addressing the rapidly changing climate is a matter of justice and equality, emphasising the important need for climate inclusion of the indigenous and marginalised communities in climate action."
While women remain the arteries of the world, gender inequality reinforced by social and cultural norms hinders women's equal participation in socio-economic, political and climate decision-making.
COP26 President Alok Sharma urged leaders to "support and empower women since gender and climate change are profoundly intertwined."
To achieve a better future for all, gender equality must be the centre of climate policies. Placing significant contributions of indigenous women in promoting healthy ecosystems, the global community must note that "there shall never be a complete society of free men until we have a society of free women."
Mother nature responds to love and care. Let humanity embrace gender equality and climate justice for a meaningful, inclusive and sustainable future.
-The writer is a community youth leader