Reform Kemsa, punish those who looted funds
OPINION
By Editorial | Nov 5th 2021 | 2 min read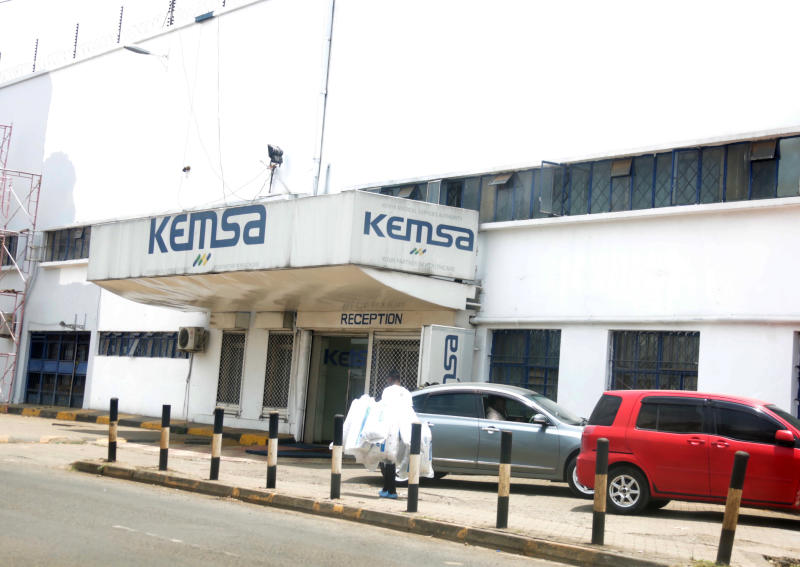 The Kenya Medical Supplies Agency (Kemsa) has ordered 900 non-core staff members to work from home.
The surprise move comes weeks after Health Cabinet Secretary Mutahi Kagwe gave a directive that all staff at Kemsa be sent packing.
Kemsa has been in the eye of the storm following allegations of corruption at the agency. The scandals came to light at the height of Covid-19 last year when the agency should have been at its best, supplying counties with necessary medical supplies to fight the pandemic in good time.
There has been pressure on Kemsa, locally and from international partners, to streamline its operations following last year's damning revelations that Sh7.8 billion had been misappropriated in shady Covid-19 equipment procurement deals. The suspension of Kemsa Chief Executive Officer Jonah Manjari in May and President Uhuru Kenyatta's revocation of the entire Kemsa board point to the magnitude of the problem.
The sad truth, however, is that those actions appear to have been taken to assuage public anger. To date, no one has been arraigned over the Covid-19 scandal.
Compelling employees who might not, in any way, have been involved in the Covid scam, to work from home for a period of 30 days, might as well be a precursor to sacking them. There is no reason for sending home or even sacking employees who had nothing to do with the scandal.
By now we believe the government has an idea of just who plundered taxpayer's money. These are the people who should face the music.
Restructuring the agency and failing to take firm action through court against high-profile suspects will only embolden the next bunch of looters.
Kenyans have suffered immensely due to the rot at Kemsa with some public hospitals going for months without medical supplies.
Indeed, frustration with Kemsa led governors to seek authority to bypass it in their quest to replenish county medical supplies last year. Those involved in the Covid-19 scandal must be brought to book. Only then will the ongoing restructuring make sense.