Why mob justice is wrong and can land you into big trouble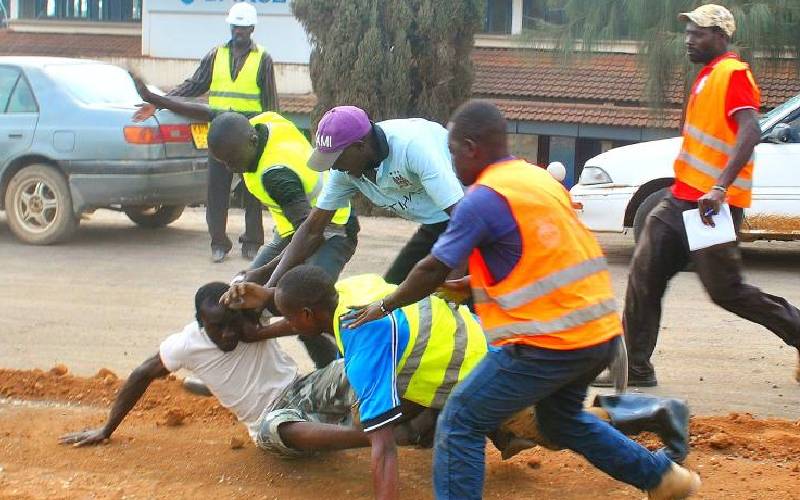 A colleague narrated a painful incident at university while he was still a student. A young man visiting his brother died brutally in the hands of comrades. It was his first time in the university and he confused his destination; knocking on several wrong doors. It took one comrade to shout 'mwizi' for hell to break loose.
By the time, his host brother identified him, he was dead under a heap of stones. In one week, three incidents of mob justice have found their way to the mainstream media, each of them carrying a valuable lesson on the need to abide by the law.
The first incident involved a self-confessed child molester and killer, Masten Wanjala. In another one, a 72-year-old man was accused of killing a boy in Bungoma. He was lucky not to be killed but he was banished and his homestead wiped out.
The man died in exile a few months later. It didn't take long before the truth came out when one Masten Wanjala admitted to have killed the boy and thrown the body in a pit latrine. So you can imagine how many others carried Wanjala's burden before his confession.
The second incident involved four women lynched in Kisii. And why is it that most of these incidences target old women and mostly widows? Aren't there possibilities that there could be other issues such as land, family rivalry, jealous or general resent?
Another case involves a boy beaten by a mob in a neighbouring girls' school dormitory. He died in hospital.
None of these incidences speak of justice. It is purely mob 'injustice'. One of the reasons that could fuel mob injustice is lack of faith in the judicial process.
Severally, complaints have been raised of well-known suspects being released from custody even when it is clear that their freedom means more pain to their victims.
Masten Wanjala's escape is an example of the worst that can happen. The wheels of justice in Kenya tend to move slowly, thus fueling the choice of other methods.
However, the most likely contributor to incidences of mob justice is ignorance of the law. People do not realise that they can be easily be charged for murder just for appearing in a murder scene. Kenyan prisons are full of prisoners whose only crime was to be identified as among the people at the scene of murder while mob justice was being meted out.
The writer is an anchor at Radio Maisha