Teachers have made a difference, let's celebrate their undying spirit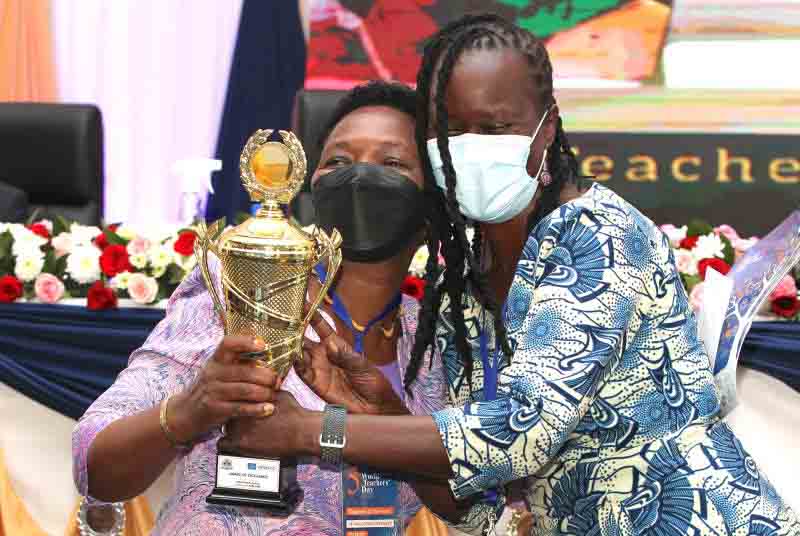 On October 5, the world celebrated the World Teachers' Day under the theme 'Teachers at the heart of education recovery'.
This is perhaps one of the most significant teachers' days for many countries across the globe. Teachers all over the world have, in the last year, demonstrated commendable levels of resilience and commitment amidst a global pandemic that put their lives on the line.
The Kenyan teacher particularly, deserves a standing ovation. They have not only kept learning going, but also done so within challenging environments. Their role goes beyond teaching to mentoring, even parenting some of their learners. Since Kenya rolled out the free primary education in 2003, the country has observed a consistent significant increase in gross and net enrolment rates. Many children from poor backgrounds were able to enroll into primary schools but could not afford basic amenities, government support notwithstanding. A teacher once narrated how a pupil fainted and when they came to, explained that they had only had a handful of finger millet for breakfast because their mother had left early in the morning to look for water. Many schools have also had to cope with strained facilities owing to the upsurge in enrolment rates. 2019 data by the Kenya National Bureau of Statistics indicate increases in pupil completion and primary to secondary transition rates. However, the KNBS 2020 economic survey indicated that the number of primary and secondary schools reduced to 32,344 and 10,463, a reduction by 14.7 and 8.2 per cent, respectively.
Then came the implementation of the Competency-Based Curriculum and teachers had to rely more on parents to ensure that learners acquired the skills prescribed in the curriculum. But instead of the support, they were met with condemnation and cries of 'are we the ones learning or is it our children?' In their characteristically Kenyan style, parents took to social media to complain about the 'burden' that the new curriculum is. Truth is, many Kenyan parents are used to leaving it all to the teacher and are having a hard time adjusting to the new do-your-part-as-a-parent arrangement.
When schools closed indefinitely after the first case of Covid-19, many learners, especially from poor family backgrounds, lost focus. Some boys took up boda boda riding to sustain themselves, while rates of teenage pregnancies went up significantly. Learners resumed school disoriented and, some, psychologically disturbed. We witnessed teachers deal with aggression some of which resulted in bodily harm.
The Kenyan teacher deserves support. Parents should stop whining and work with their children's teachers to come up with ways of helping the learners while considering the socio-economic realities. The CBC curriculum is meant to grow the innovativeness of learners within their immediate environments. Nothing good comes easy. The government should provide infrastructural and other support to ensure that the goal of universal basic education is achieved.
Digital literacy, for example, requires learners to have access to necessary devices. The teacher cannot singlehandedly deliver quality education.
-The writer is a Communication trainer and consultant, Kenyatta University