Implement Constitution to end preventable maternal deaths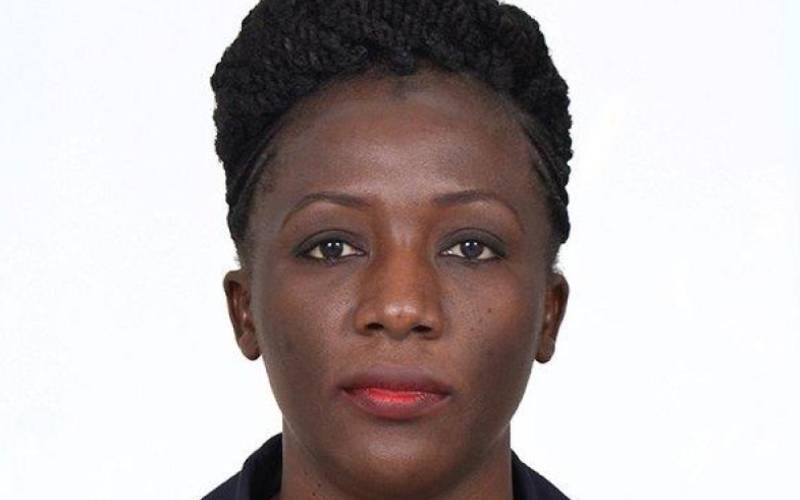 On August 27, the country marked 11 years since the promulgation of the Constitution of Kenya 2010, a supreme order that ushered the promise of reproductive rights autonomy, including abortion care. Unfortunately, women and girls of reproductive age continue to grapple with challenges when accessing essential health services. They face harassment, arbitrary arrests, prosecution and even encounter healthcare providers reluctant to offer services.
These challenges are exacerbated by the government's lackadaisical approach to bringing sections of the Penal Code, such as the blanket ban on abortion services, into alignment with the Constitution. The ambiguity has compelled licensed healthcare practitioners to shy away from providing abortion and post-abortion care to women and girls, even in emergency situations, for fear of criminal sanctions, despite being allowed by the law.
Emergency treatment
The Constitution permits abortion when, in the opinion of a trained health professional, there is need for emergency treatment, the life or health of the pregnant woman is in danger, or when allowed by any other written law. The 'health' of a woman entails a state of complete physical, mental and social wellbeing and not merely the absence of disease or infirmity. The 'Health Act' defines 'trained health professional' to include a doctor, nurse, midwife, or clinical officer.
Another consequence of the pervasive violation of women and girls' rights to seek reproductive healthcare through consistent arrests and prosecution is that it discourages them from seeking safe, legal abortion and post-abortion care, therefore contributing to preventable maternal deaths.
Unsafe abortions
Unsafe abortion is an epidemic in Kenya and is listed among the top contributors to maternal mortality as evidenced by a Ministry of Health study in 2012, which revealed that about 465,000 unsafe abortions occur annually, contributing to 35 per cent of maternal deaths.
Sexual violence is a key driver of unintended pregnancies and poor women and girls, including those residing in informal settlements and rural communities, are the most affected. The Standard published an article on August 10 titled 'Pregnancy dilemma: When abortion is the only way out' which featured the story of a 15-year-old girl who was lured to go clean a church and was sexually abused by a paedophile pastor, and another distressing ordeal of a 16-year-old girl who was raped by a caretaker well known to her.
Such traumatic rape incidents resulting in pregnancy have caused indescribable pain to survivors, including post-traumatic stress disorder, flashbacks, nightmares, severe anxiety, depression, hopelessness, and even suicidal thoughts. These are the situations the Sexual Offences Act intended to forestall by allowing survivors the option to terminate the pregnancy in line with the Constitution.
Victims who fail to access safe and legal abortion care resort to unsafe abortions. Some have subsequently succumbed to complications from unsafe abortion as exemplified in the case of a 14-year-old girl who was raped, impregnated, sought an unsafe abortion. She failed to receive quality post-abortion care, leading to her death.
Following her death, the Centre for Reproductive Rights sued the government, connecting JMM's death to the unlawful withdrawal of the Ministry of Health's "Standards and Guidelines for Reducing Morbidity and Mortality from Unsafe Abortion in Kenya." The guidelines, which were developed in 2012, align with the constitutional requirements to facilitate the reduction of maternal deaths due to unsafe abortions.
In its ruling, the High Court found the Health ministry guilty of violating the rights of women and girls by arbitrarily withdrawing the guidelines, which created uncertainty as to the status of legal abortion and discouraged medical providers from performing abortions for fear of criminal prosecution. The court also declared a blanket ban on abortion, as contained in the Penal Code, to be against the Constitution.
Eleven years since the promulgation of the Constitution, women and girls still demand to enjoy their reproductive rights in toto. The government must now demonstrate consistency and commitment to updating statutes affecting women's reproductive healthcare by aligning the Penal Code and the Constitution. The move will manifestly seal the legal loopholes that fuel harassment and extortion of women, girls, and reproductive healthcare providers for seeking and providing abortion services.
Blanket criminalisation
The Health ministry must comply with court orders and reinstate training of public healthcare workers on abortion care using the "Standards & Guidelines on Reducing Maternal Mortality and Morbidity from Unsafe Abortion." Law enforcement actors must end the blanket criminalisation of all abortion care services, including those allowed under the Constitution. Consequently, police and prosecutors must be trained on constitutional provisions on abortion to guide their investigations.
Lastly, the government must conduct massive public education, sensitisation, and awareness campaigns on access to post-abortion care and comprehensive reproductive health services as provided for in the Constitution.