How cars 'made in Kenya' can rev up our struggling economy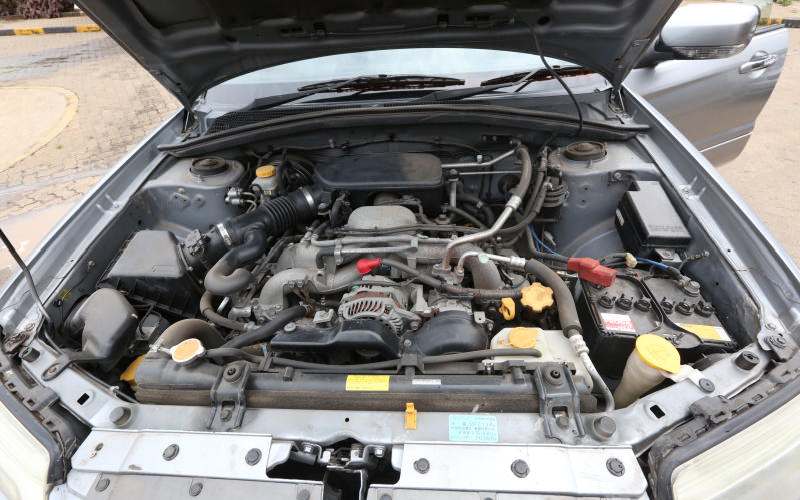 South Africa's automobile sector has created about 1.5 million direct jobs and an estimated five million indirect jobs. The same sector in Kenya has created a paltry 100,000 direct jobs according to reports.
This excludes statistics of the motorcycle sector. Since the 1990s when Kenya allowed importation of eight years old vehicles, Kenyans have purchased approximately 760,700 cars just between 2012 and 2020. These vehicles were estimated to be worth Sh570.3 billion. If the bulk of those vehicles had been assembled in Kenya, these billions would have been injected into the local economy and created millions of jobs. Other African countries have embraced policies that have boosted local manufacture of vehicles. These countries include South Africa, Tunisia, Nigeria, Ghana and Morocco.
In South Africa, the automotive industry contributed 6.4 per cent to South Africa's economy, making it the country's largest manufacturing sector.
As evidenced by both South Africa and Nigeria, the automotive sector is replete with economic prowess worth billions. Reportedly, there are only 42 vehicles per 1,000 people, which is the lowest motorisation rate in the world. Globally, there are 182 vehicles per 1,000 people. Further to this, although Africa is home to 17 per cent of the global population, only 1.3 per cent of the world's vehicles ply our roads.
Against this backdrop, time is ripe for Kenya's automotive sector to be drastically revamped. This is exactly what the draft National Automotive Policy seeks to do. This goal is to 'provide an enabling environment for automotive industry players to realise their full potential and position Kenya as a major automotive manufacturer.' The policy is now headed to Parliament after approval by Cabinet.
If this policy is fully implemented, Kenya will begin striding along in the footsteps of Japan, the leading car manufacturer in the world. Interestingly, Japan has partly achieved this feat through a decades-long collaboration between large automakers like Honda with dozens of SMEs that manufacturer auto parts. If Kenya follows this model as stipulated in the draft policy, local manufacture will receive a massive boost as SMEs produce auto parts, and turbo-charge creation of local jobs.
On the vehicle importation front, Kenyans can currently import cars up to eight years old. The proposed automotive policy plans to reduce this progressively to three-year old vehicles, by 2025. This will boost locally assembled vehicles.
However, this phase-off should be undertaken through sufficient collaboration with stakeholders like Kenya Auto Bazaar Association (Kaba). As the country's leading seller of used cars, Kaba already has a skillset that will enable them become agents of Original Equipment Manufacturers (OEM) like Toyota.
Further to this, Kaba can be an agency for spare parts and servicing. In this regard, they can still reap financial benefits despite facing out of cheap imported cars. Another key stakeholder that should play a critical role in implementation of the envisioned policy is the Kenya Vehicle Manufacturers Association (KVMA). Considering that a multitude of SMEs will manufacture auto parts for locally assembled vehicles, KVMA is uniquely placed to marshal the increasing auto cottage industry into world class quality production.
The new policy also spells out a clear preference for the Complete Knocked Down Kits (CKD) manufacturing process. In this process, car manufacturers will mainly be allowed to ship CKDs and then assemble the same into complete cars thereby creating new jobs.
President Kenyatta has been instrumental in development of this draft National Automotive Policy. Within this context, he has set a challenge for a locally made car that will cost less than a Sh1 million.
We must fully seize this challenge even as we increasingly assemble more cars locally. Think green, Act Green!
www.kaluagreen.com