The unseen benefits communities can get from conservancies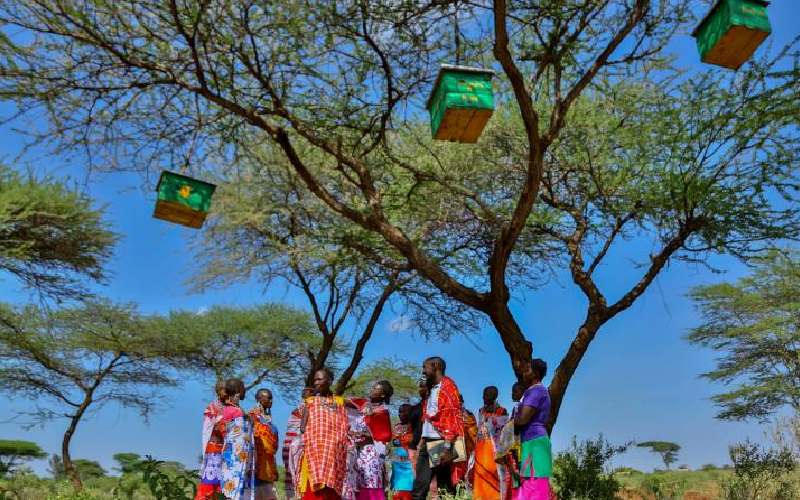 Recent reports of attempted landgrab and subdivision of tracts within the Tsavo ecosystem are disturbing. The region remains one of the few nature reserves with huge economic potential.
The ranches have potential to change the fortunes of local communities especially if they embrace the conservancy model. Conservancies play an important role in the economy, environment and society in general. To accommodate diverse species in their natural habitat, conservancies are generally large. For instance, for optimum beef production, a cow needs two acres of land. This is the kind of space only ranches and conservancies can afford.
Because they need huge land, sections of which act as migratory routes, conservancies have come under increasing pressure from human activities, oftentimes leading to human-wildlife conflicts. Yet this need not be the case. Humans and wildlife can live side by side and maintain beautiful natural order. There is a long list to be gained from such a co-existence between people and wildlife as witnessed in the Maasai Mara ecosystem.
Let us take a leaf from Canada. The Canadian prairies attract visitors from all corners of the globe. Our own Maasai Mara is a beauty to behold too, with the spectacular wildebeest migration between Kenya and Tanzania making one of the magnificent wonders of the world. The economic benefits of the Mara to the country and Narok County cannot be overstated.
Conservancies-cum-ranches can generate plentiful benefits for local communities if an integrated programme focused on delivering diverse social services is put in place. Such programmes would address health, education, jobs and infrastructure, to name a few.
The Maasai Mara conservancies offer bursaries for bright students from humble backgrounds. They also help finance provision of health services in remote corners and so-called marginalised communities. Places, where conservancies are located, are usually notable for their good infrastructure and availability of electricity, clean water among other social amenities. This model should be replicated in all conservancies particularly if they serve as ranches as well.
In a world where climate change is an increasing threat, the importance of conservancies comes into a sharp focus. Communities near conservancies can benefit for instance from carbon credit as they are compensated by states and industries for their conservation efforts.
With good leadership, communities around conservancies can organise themselves in groups and design a common vision. A sense of communal decision-making is one way of accelerating community development. Governments, NGOs and donors can tap these collective arrangements to finance projects.
The writer is an accountant in Nairobi