Involve locals in awarding children CDF bursaries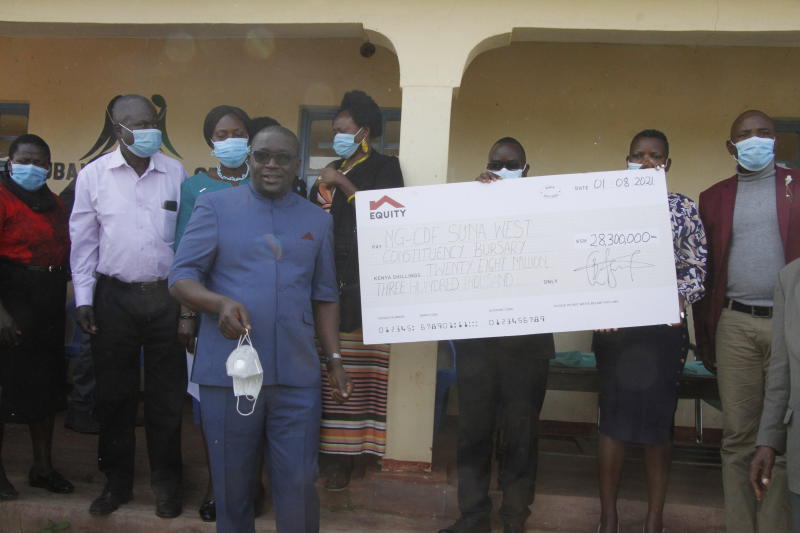 This past week has revealed the challenges that many children from poor backgrounds face in their quest to join secondary school.
The number of bright children whose dreams are on the verge of being dimmed due to lack of school fees is worrying. Reportedly one of them even put his kidney up for sale to afford secondary school fees! What is even more worrying is the thought that there could be many more such pupils whose plight was not highlighted by the media and whose hopes of continuing with education might have been permanently dashed. For a country that dreams of achieving a 100 per cent transition rate, this is not good at all.
Granted, there are many opportunities for such children to access financial support, but there seems to be a lack of awareness of the existence of such opportunities. Either that or the opportunities are not fairly distributed. Take the National Government Constituencies Development Fund (NG-CDF), for example. The kitty was established 'to address socio-economic development of the people at the constituency level in order to reduce poverty and enhance regional equity'.
In administering the funds, the CDF board should embrace public participation. Allocation of the CDF bursaries should therefore be based on transparency, rather than nepotism and who-knows-who, which is what the criteria in many constituencies is, allegedly. Community members, through the CDF committees should be allowed to recommend bright but needy children for consideration, through a transparent, objective allocation process.
Unfortunately, if the number of children seeking financial support is anything to go by, this is not the case. The question that begs is, if such well-performing children who are clearly from needy backgrounds did not qualify for the bursaries, then who did? Communities should hold their MPs to account to not only ensure that the CDF money is used in the most transparent manner but also used to initiate development projects that are beneficial to them.
Beyond efficient, transparent utilisation of CDF and other bursaries, therefore, there is need to mobilise more resources to grow the community-based day secondary schools. Part of the reasons many of the bright children find themselves in dilemma is the limited number of schools with enough personnel and other infrastructure to facilitate realisation of their full potential.
The establishment of schools at the community level came in handy in the government's efforts to universalise education. However, the quality of education in these schools remains a challenge, with many people decrying lack of necessary facilities and teachers. This, coupled with the inevitable challenges that come with day-schooling, has made it difficult for the institutions to rise to the level of other more established ones, which understandably continue to attract the brightest of learners.
Striking a balance between proper, adequate school infrastructure and parents' ability to enrol their children with minimum struggle, will ensure that many more bright children consider enrolling in day schools without compromising the quality of their education.
Dr Kalangi is a communications trainer and consultant, Kenyatta University