Parents have key role in protecting children from the ugly side of Internet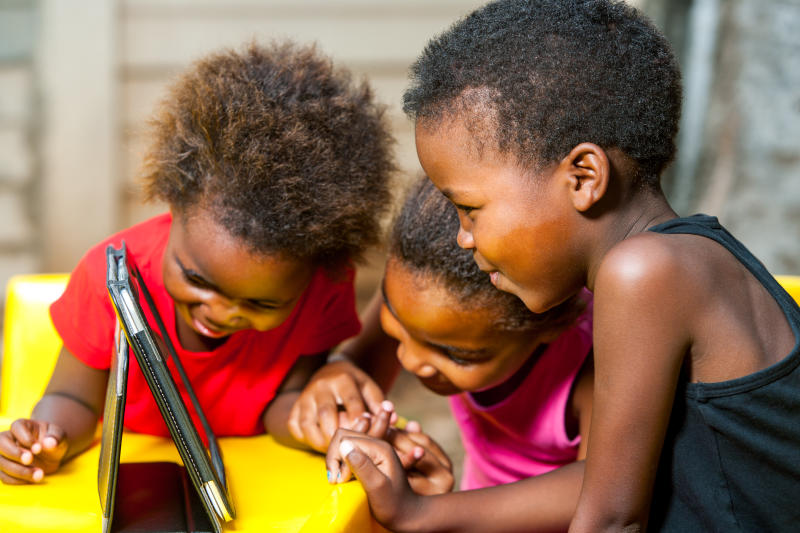 Even before the pandemic hit, the number of children and young people that used the Internet was high. Most children and youngsters do not remember a world before smartphones, Facebook and YouTube. Studies indicate that children and adolescents under 18 account for one-third of Internet users around the world.
Amid the pandemic, Internet use among young people skyrocketed as a measure to mitigate the spread of the coronavirus. This means more children and young people than ever are online and thus are susceptible to both benefits and dangers of the digital age. These include sexual exploitation, exposure to explicit content, cyberbullying, self-harm sites, affronts to youngsters' privacy and indoctrination.
Most legal systems and international human rights instruments acknowledge that whilst children enjoy the right to freedom of expression and the right to information, their ability to seek, receive and impart information may be justifiably curtailed to protect them from certain perils.
This is based on the premise that as their brains are not yet fully formed, they may not be equipped to make sound judgment. Many countries including Kenya have enacted legislation to safeguard children, such as cybercrime laws.
Even before the digital age, TV programmes, books, music and even movies were classified, censored, and sometimes restricted to protect children from what was considered inappropriate or dangerous for children's growth and wellbeing. Today, the exchange of ideas and online content generally has grown so exponentially, thus making it very difficult to safeguard the digital space for children and the youth.
Social media sites and some of the most popular websites were not created with children in mind. Social media sites keep users glued by collecting various data sets such as interests and activity history about users - and packaging them in a way that ensures the user wants more and more. Furthermore, they sell the information to advertisers who further target users based on their interests. Children are more susceptible to such content and maybe duped or tempted to expose themselves or post content that may be perilous.
Over the past decade, research has revealed the dangers of social media and its link to suicide, depression, self-harm, low self-esteem and loneliness among youngsters. This week, Facebook announced it will stop allowing advertisers to target people under 18 on its platforms based on their interests or activity on other sites. They are beginning to agree with pressure groups and researchers that young people might not be equipped to make right decisions.
Still, the power to regulate what children access lies with parents. Experts recommend that they should delay access to social media and when they allow it, parents should ensure that they follow their children's accounts; and focus on what they are doing online. Other measures include limiting the time they access social media and online games; creating family accounts instead of children having private accounts and ensuring that children spend time doing other activities that are not online.
Keep off private ranches
Respect for private property cannot be overemphasised. Marauding herders have no right to intrude on the ranches, except with express permission.