Electoral malpractice perpetrators should be punished to deter violence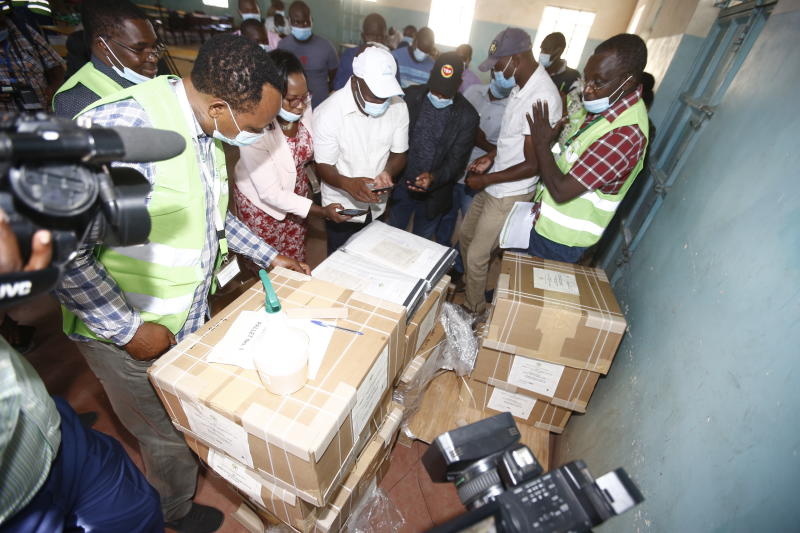 After the Kiambaa by-election last week, it has emerged that more still needs to be done to ensure the smooth running of elections in Kenya.
Counting and announcement of the results were halted after violence broke out over vote-rigging allegations. Such incidences usually raise tension and suspicion among observers and parties, and ends up eroding confidence in the electoral system and process.
In an ideal situation, the Kiambaa by-election vote count and tallying should have taken a short time because it involved a single constituency-wide election and another smaller election for a single ward. What transpired did not inspire confidence in the Independent Electoral and Boundaries Commission's (IEBC) ability and preparedness to carry out the General Election next year - which will involve the determination of presidential, gubernatorial, woman representative, National Assembly, Senate and County Assembly seats nationwide, and in real-time.
Among the biggest areas of concern is the use of violence by parties and IEBC's ability to effectively take charge of police officers and ancillary service members under their leadership as well as the police role in public order management at the respective tallying centres. They should be there to protect the process and allow IEBC to, through the law and democracy, determine who voters have chosen to lead them. Going by the by-elections that have taken place in various wards and constituencies in recent times, it is clear that Kenya has not made electoral malpractices expensive and risky enough for political players to avoid them.
This leaves little deterrent effect among the actors who are increasingly becoming confident that there are no repercussions for electoral malpractices, thereby leading to increased incidences of electoral misconduct and malpractices.
Other widespread electoral malpractices include vote-buying, use of public resources, voter suppression and hate speech based on ethnicity, which greatly reduces the ability of the vulnerable such as minorities, PWDs and women in participating in political mobilisation and campaigning.
The same issues were highlighted in the 2008 Kreigler report on elections and the Waki report on post-election violence. To a large extent, the legal frameworks have been adopted, although, in practice, a lot is yet to be done.
IEBC and NCIC in conjunction with members of the National Council on Administration of Justice such as the ODPP and the National Police Service should deliberately prepare to investigate and prosecute electoral malpractices as a form of deterrence to protect the electoral processes in Kenya.
This involves the use of monitoring, mapping, investigations, collection of evidence and prosecution by the agencies mandated to do so -- based on the principles of neutrality, independence, equality before the law and the rule of law.
Perhaps the Judiciary should prioritise electoral criminal cases in the same way that it prioritises the hearing and determination of electoral disputes within strict timelines as part of an initiative to protect the integrity of the electoral process and to ensure that the process is transformed to become inclusive, credible and peaceful.