Lack of funds killed Hilary Ng'weno's dream to boost film industry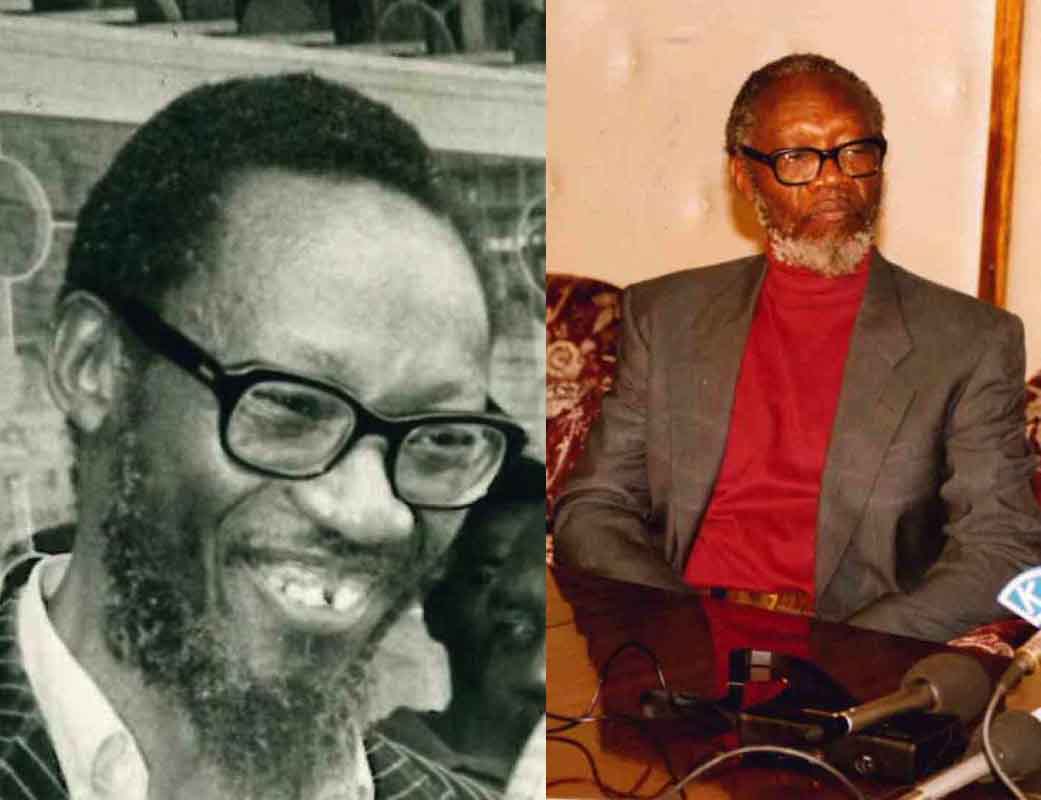 The eight years that I worked for Hilary Ng'weno as a film producer/director was the turning point in my life.
Ng'weno drafted me from the Ministry of Information and Broadcasting's film production department, into his Stellagraphics Ltd. This was a video and film production company which he had set up a year or two before then, in his quest to expand his media platforms.
I was on my last two weeks of shooting of the 1986 feature film Kolormask, as the first Assistant Director to the late Sao Gamba, when I was ushered into Ng'weno's office at Pioneer House for a one-on-one interview. This was a chance that I could not let pass. In the mid 1970's, Ng'weno was a larger-than-life figure through his incisive paper, the Weekly Review. This was a paper that as high school students, we eagerly looked forward to reading, however old the copy. So, coming to join him was a culmination of the many years of admiration I had for his work.
Prior to 1986, film productions, including documentaries, were mainly done on 16mm or 35mm film, which was an expensive medium that only an entity like Information and Broadcasting ministry could muster. With the advent of video cameras for productions and news gathering, Ng'weno was amongst the first to establish an independent fully-fledged video production house; complete with ENG cameras, a non-linear edit suite and sound recording studio.
My first assignment at Stellagraphics was to produce a series of video documentaries for the Ministry of Health. Ng'weno took me along to the first meeting with the ministry's officials to discuss the overall concepts of the productions.
When the second meeting was due, to my horror, Ng'weno was not coming: He told me that, as a producer/director, I was in charge henceforth, and everything was squarely in my hands! And that was it. He had literally thrown me in the deep end. That act instilled in me the confidence to present and pitch to clients and deliver successful productions. I was now in a competitive world, away from the comfort zone of the civil service.
Apart from the documentaries, Stellagraphics was also to produce about three 13-episode drama series on health issues for television. The 1986 TV drama, "Usiniharikishe", which was written and directed by Ng'weno with Peggy Kabae as the producer, was a ground breaker. Shot on location and featuring hitherto unknown actors, "Usiniharakishe" raised the bar for local TV drama productions. The action was now being played out in real life settings on location, as opposed to the static studio sets viewers were accustomed to on VOK television.
While, HBN, as we fondly referred to him, would offer bits of advice, he would give you full creative control of the production. Whenever it was necessary to consult, Ng'weno always came from his office on sixth floor to the third floor production office, where he would sit down with me at my desk to brainstorm. One time, while discussing my script for a documentary for a government agency in the agricultural sector, he retorted: "Let the beneficiaries own and drive this story".
This shook me out of the common trend then, where corporate documentaries were replete with 'talking heads' of Board chairmen and executives gloating and self-worshiping. By 1990, we had done several documentaries and commercials for corporate firms, companies, parastatals, local and international non-governmental organisations.
Ng'weno had a passion for film, and particularly the capacity for Kenya to be able to produce its own feature films. He came back from film studies in the USA with a 16mm film camera and a 16mm flatbed film editing deck with which he produced several programmes for VOK television. Faced with of the high cost of film production, he wrote proposals seeking funds to set up a facility to manufacture celluloid film stock — both 16mm and 35mm — locally.
Had this materialised, Kenya would have been a producer and exporter of celluloid film raw stock, drastically reducing the heavy budgets of shooting on film. With a capacity to manufacture film stock locally, this would have boosted the Kenyan filmmakers who were struggling to get a foothold and break the dominance of foreign films in our theatres in the 1980s.
Ng'weno's novel 'The Men from Pretoria' published in 1975 reads like a screenplay for a thriller, giving you a clue of his artistic capacity and love for motion picture.
In the mid 1980s when Kenyan filmmakers were in a spirited push for the establishment and development of an indigenous Kenyan film industry, Ng'weno was one of the high-profile key speakers at various workshops and seminars hosted by Alliance Francaise.
He was able to physically attend these meetings despite the demanding and very tight schedules of running the Weekly Review. This was a clear demonstration of his commitment and vision of an indigenous Kenyan film industry.
By the time I left Stellagraphics in 1994, I had learnt a lot from a mentor, an excellent teacher, and a visionary. This has helped me navigate the rough seas that independent filmmakers must face.
Fare the well Boss, Fare the well HBN.