A brilliant man, Ng'weno was miles ahead of his time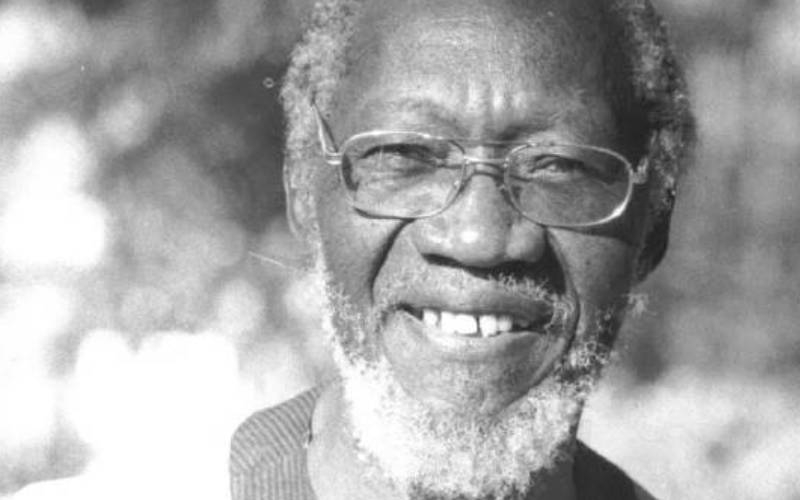 Way back in 1977, Hilary Boniface Ng'weno unwittingly launched my career long before I completed school, and before he knew I existed, when Rainbow Magazine published a pencil illustration I had sent in.
The kids' 'version' of his famous Weekly Review was edited by his wife, Fleur. It would take another decade or so before I made an attempt to reach him and have my stuff published. As fate would have it, my attempt came to naught at the time. HBN was a busy individual. Interaction and stimulation would come later.
And I am not alone to have been highly inspired by this genius and guided into a profession. There's a whole bunch that I cannot name here individually because they are giving tributes elsewhere. They are Hilary's substantial professional family apart from his own core family that is also populated by academics and professionals; Fleur, Amolo and Bettina.
Much later, I learnt of his stint as Editor-in-Chief at The Nation in the mid-1960s. I did find and identify with his work several years afterwards. HBN is one of the people I watched closely as a young fellow balancing school work and experimenting, 'illegally', on drawing comics.
Others included the iconic comics artist, Terry Hirst, maverick British journalist Brian Tetley, writers Jonathan Kariara, Sam Kahiga, Meja Mwangi, and artist Oscar Eshikati. Beside Tetley–who was to later hire me into Bhushan Vidyarthi's Viva and Men Only magazines–these folks all contributed to the monthly Joe magazine that Hilary founded with Hirst in the early 1970s.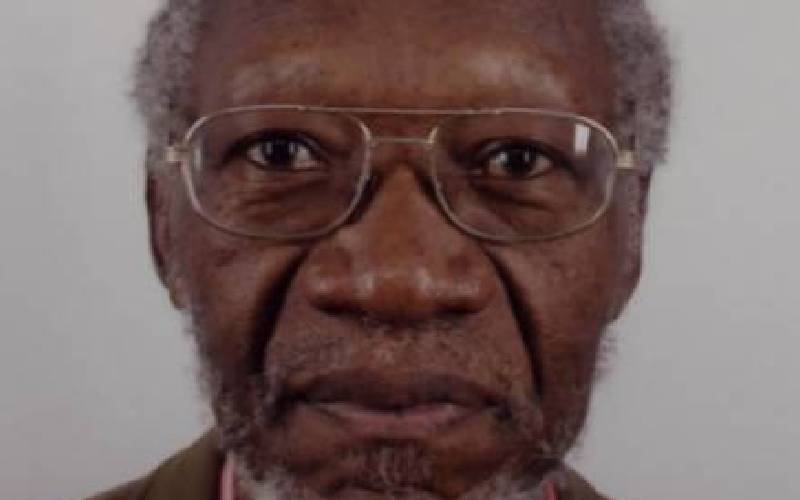 Names that also churned my artistic cauldron of thought were Sarah Elderkin (though the WR didn't quite carry bylines), Wade Huie, Wahome Mutahi (who I'd later work with), Philip Ochieng' and Joe Kadhi–the latter two were to become my editorial bosses. Hilary's novel The Men From Pretoria, so well written and with an attractive Corgi books kind of cover design, set me on course to become a novelist before I was overtaken by the drawing bug (I still possess wads of manuscripts rejected by publishers towards the end of the 1970s on account of being handwritten).
This is the league I sought and thought I would join. Though I didn't make it into Joe, it spurred me into trying out similar platforms for artists and writers in the late 1990s and early 2000s. Along with my colleagues Godfrey Mwampembwa 'Gado', James Kamawira 'Kham' and Frank Odoi 'Fran', we produced The African Illustrated and later Penknife. Both–supported by The Standard–carried gag cartoons, comic strips, comics, illustrated articles and photography from a horde of diverse contributors such as Joe had pioneered in the region.
However, the publications were to join Joe in the cemetery of virtuosity, all victims of advertisers' disinterest in humour, culture and the arts at the time. But the positive outcome from all these collective publications is what we are witnessing today; print and electronic media are stuffed to the brim with artists in various categories.
Now, into the mind of a scholarly master of exceptional brilliance. I opine that Mr Ng'weno possessed most of the ingredients that define human accomplishment–the components that are usually shared out between different individuals, but in this case rolled into one package. And it is probably for this reason that he was often misunderstood by those just embarking on learning who he really was.
He once politely asked a mutual acquaintance to have me know that he was not a nuclear physicist after I erroneously claimed so in my weekly composite cartoon column It's a Madd, Madd World.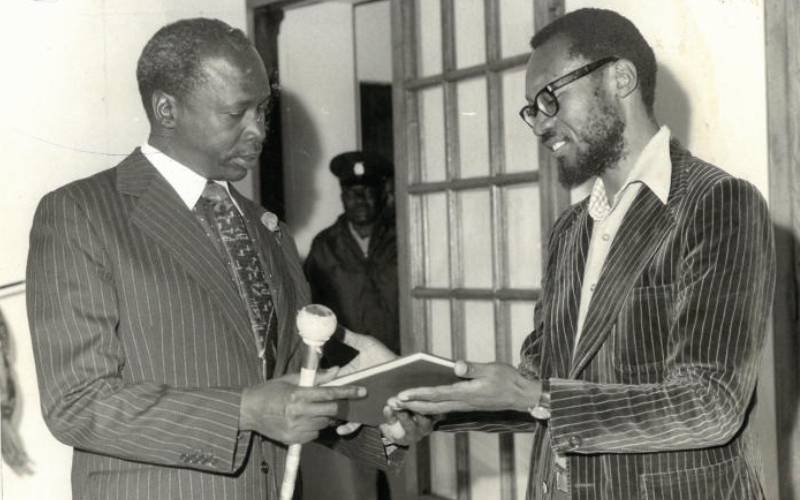 HBN was the prototypical journalist, academic, intellectual and entrepreneur, unmatched and to some, way before his time. In a different system of governance, people such as he form the pedestal and backbone of a nation's sociopolitical success without having to join politics.
Countries that promote academia, culture, the arts and sports have flourished for centuries. This is rare in Africa where acquisition of political power and its retention means wealth accumulation. If a brand of politics was based on the virtues I mention above coming first, then greater recognition would be accorded to brilliant minds and their role in the development of a county and its people enhanced.
But, yes, HBN has played a critical and unmistakable role in this country's stride into the 21st century; Media houses today are premised on his pioneering ideas and ideals. Even young professionals not familiar with him and his work are thriving in the wake of his extraordinary trailblazing.
What I gathered from this remarkable thinker, I have imparted on rookies in my field as well. That makes Mr Ng'weno grandpa to scores of professionals. His impact is firmly stamped even on the country's new horizons. With his work done, we shall still dearly miss his awesome opinions and comportment.