Ostracising suspects could help slay graft dragon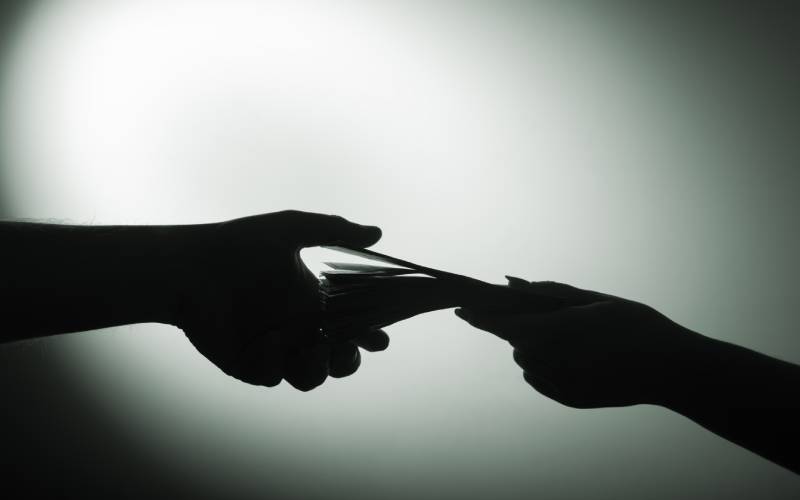 I want to talk about corruption. Sometimes I have a feeling I talk too much about corruption and governance. But it is better to overdo it than not to. I want to look at the Kenyan society through the eyes of the ancient philosopher, Plato.
In Greek mythology, philosophy was what religion is to modern society. The Greeks interpreted life using the wisdom driven by philosophers. Socrates, Plato and Aristotle were like the African sages. I want to reflect on what we can learn from Plato given the rampant corruption and poor governance.
First, let's agree on whether corruption is a good or bad thing. This might look like a stupid question but in reality, many people in Kenya glorify corrupt practices. It is also a fact that a good number of rich people in Kenya amassed their wealth through corrupt practices.
Therefore, we have collectively agreed that it is okay to plunder public resources and still feel good about it. But why are religious leaders quiet? I bet some of them are also beneficiaries therefore they can't afford to antagonise their benefactors. But I can state that corruption is a bad thing. It is addictive, just like hard drugs.
The people who have made corrupt practices their daily routine are like drug addicts; they need to be taken to rehab. I, therefore, suggest we establish anti-corruption rehabilitation centres where we can take officials suspected of corruption.
Plato gives us a glimpse of how we can fight social vices. The most important lesson from Plato's idealism is for one to concur with himself/herself against personal desires. Corruption is driven by desires. One might think, "I need to be rich because I want to look like my neighbour". Or one might be tempted to buy expensive clothes or build a beautiful house.
Unfortunately, the drive towards achieving these personal desires never ends and makes one want to continue stealing if he gets the opportunity. From Plato's point of view, such desires are a sign of immaturity.
This is a dialectic of choices. For example, deciding between what you ought to do and what you would like to do. Being driven by desires is the worst decision. Another lesson, from Plato, is that for someone to lead, s/he must accept to be led. Plato says, "to be a master one must learn to serve". This is in line with the message in the scriptures of both Christianity and Islam.
As a society, we need to start demonising corrupt practices. Churches and mosques, under the right leadership, can play a significant role. Using Plato's thinking we can make the taking of bribes or giving them a vice that make one an outcast. I know it is hard to prove, but it is easy to recognise if someone has gotten rich through stolen public money. For example, if one is elected and within a short period he becomes rich, this should raise alarm bells.
The institution that has been tasked with fighting corruption has largely failed, so the citizens should start using social pressure. People should, for example, refuse to associate with persons suspected of corruption or refuse to trade with a company known to have engaged in corrupt practices.
Society can play a very important role if a clear code of conduct is put in place and we all agree to shun corrupt people.