SRC has no powers to stop review of public officers' pay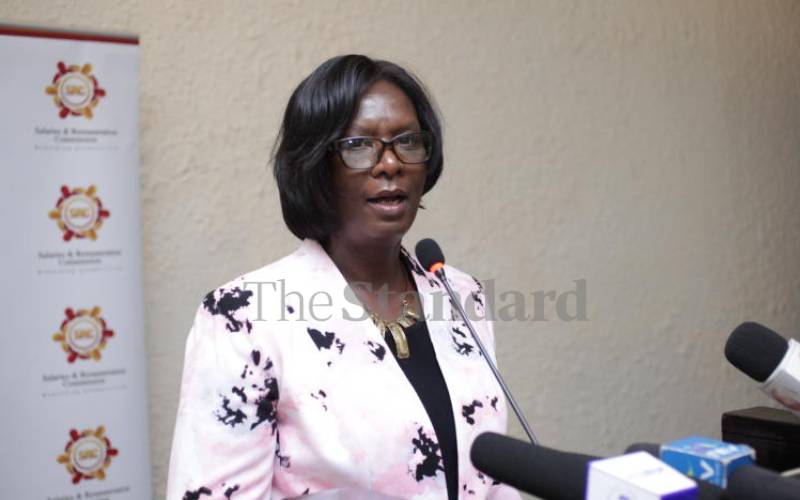 Collective bargaining is a process of negotiation between employers and a group of employees aimed at signing agreements to regulate working conditions, salaries, benefits, terms and conditions of employment among other aspects of workers' compensation and rights.
A Collective Bargaining Agreement (CBA) is a written legal contract between an employer and a union representing employees. The CBA is the result of an extensive negotiation process between the parties involved. A collective agreement binds for the period of the CBA. Every collective agreement is submitted to the Employment and Labour Relations Court for registration.
In the case of teachers, unions signed a four-year CBA with Teachers Service Commission (TSC) on October 25, 2016 which became effective on July 1, 2017 spreading to June 30, 2021.
The basic objective of collective bargaining was to arrive at an agreement between the unions and TSC on the benefits, terms and conditions of employment for teachers.
Thus, Salaries and Remuneration Commission (SRC) freezing pay adjustments for public servants, including teachers for the next two years, citing the adverse effects of Covid-19 on the economy severely hurts the roll-out and administration of the next cycle of the CBA which is due to commence on July 1, 2021, running to June 30, 2025.
It is not within the purview of SRC to determine or fix the pay of public servants or issue directives on when and how this cadre of government workers should be remunerated. The salaries body also has no mandate to engage unions in negotiations of workers' pay.
Economic mess
Hence, SRC is absolutely out of order to declare the government will freeze the pay review for public servants. It absurd for SRC to block salary increment of public officers when as a matter of fact some cadres in the civil service have been awarded pay hike in the current financial year.
Job cuts to be effected in the public service as proposed by IMF is uncalled for – to a greater degree SRC is clueless since they seem unaware that majority of public servants are suffering due to the economic mess the country is in – thanks to corruption, over-borrowing and the Covid-19 pandemic.
Public servants can no longer pay the price for the country's economic woes fuelled by rampant fraud, corruption, mismanagement and failure to observe the rule of law.
Since 2019, trade unions have done their job by setting the stage for salary negotiations for the 2021/2025 CBA cycle but instead, the State has hit back by attempting to destabilise union leaderships so that they become weak to represent workers effectively and productively.
It is crystal clear that workers are covered by an agreement that pay increment are effected in line with projected inflation. Projections indicate the economy is set to fully recover this year – the economy is expected to grow at 6.6 per cent. It would therefore be a big mistake to suspend any pay increases as this would have a negative impact on domestic demand.
Mr Sossion is a nominated MP