Solar rules are geared towards a safer and sustainable sector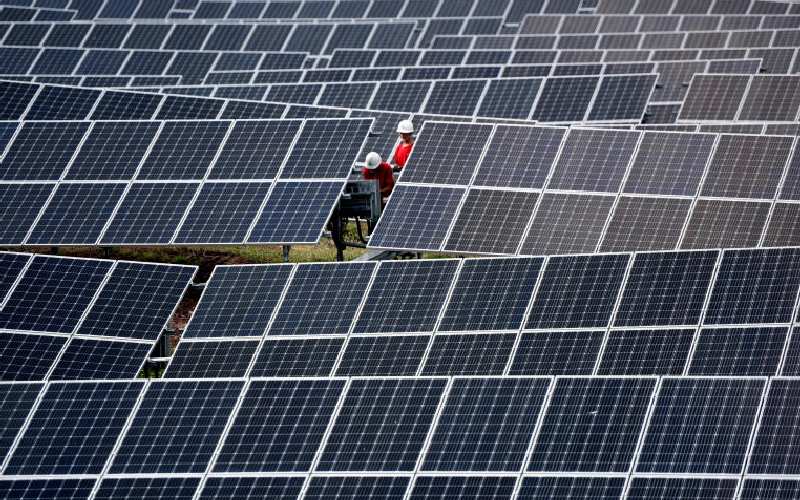 In 2019, an NGO based in Turkana filed a complaint with the Energy and Petroleum Regulatory Authority (EPRA) over defective installation of a solar system worth approximately Sh6 million. Poor workmanship by the solar technician was cited as cause for the faulty installation. Unfortunately, the solar technician could not remedy the situation and the NGO suffered the loss.
Last December, EPRA received another complaint of dysfunctional solar equipment that was poorly and precariously installed. The seller not only refused to refund the buyer after getting back the faulty system, but had also not provided KRA i-Tax receipts and a warranty. In Utawala, a chicken farmer complained of "shoddy installation" by a renewable energy company. The complainant doubted the company's competency in installing such equipment and had asked the regulator to investigate. This same company, referred by the complainant to another client, had installed a solar panel that later caught fire at night.
Incremental gains
These are just a few complaints that highlight gaps in the solar energy operating space that EPRA seeks to address through a consensus-based regulatory framework. These incidences need to be addressed urgently lest they erode the incremental gains realised in the solar PV sector over the years. How do we ensure such cases do not occur? How do we ensure the integrity of solar PV systems installments?
Solar installations by professionally recognised technicians that guarantee the safety of human lives and soundness of structures is at the core of the proposed solar PV regulations.
Kenya's solar PV industry is currently regulated through the Energy (Solar Photovoltaic Systems) Regulations, 2012. The regulations were developed under provisions of the repealed Energy Act, 2006 and provide for licensing of all persons involved in the manufacture, importation, distribution, promotion, sale, design, or installation of any Solar Photovoltaic (PV) systems.
Energy Act, 2019
In March 2019, EPRA in collaboration with stakeholders in the solar PV industry reviewed the current regulations to address gaps identified in the six years of implementation and align them with the Energy Act, 2019, the Constitution, and to address emerging trends in the industry. Accordingly, the Authority commissioned a Solar PV Regulatory Impact Assessment (RIA) Study to identify the impact of the 2012 Regulations on Kenya's Solar PV industry.
The study showed that the installed capacity of solar PV has grown to over 200MW in 2020 from 12MW in 2012. We licensed four more projects of 40MW each. These projects are expected to be commissioned in the next two years. This growth is associated with the growing confidence in the performance of solar PV systems. The 2012 regulations provided a framework for the creation of a pool of more than 800 licensed solar technicians and over 1,000 registered solar companies. Solar training centres have been established that use a curriculum approved by National Industrial Training Centre (NITA) to build capacity in the solar PV industry.
The 2020 regulations are aimed at fostering the gains in the Solar PV industry realised under the 2012 regulations. The regulations provide a robust framework for enforcement of quality standards of solar PV systems and components getting into the Kenyan market and solar installation works, thus ensuring the Kenyan consumer is protected. The Kenya Bureau of Standards approved 22 standards for solar photovoltaic components to guide manufacturers and importers. Another 11 standards apply to solar technicians on design, installation, and maintenance.
The 2020 draft regulations encompass various classes of licences suitable for solar PV workers with varying qualifications. Solar PV workers with a KCPE qualification and basic Solar PV training from an accredited institution will be licensed to install and maintain solar systems of not more than 400W. The experience required to get a licence for this category is successful installation of at least three systems of not less than 100W.
Solar PV workers with a KCSE qualification and a certificate in Electrical and Electronics and Intermediate Solar PV Training from an accredited institution will be licensed to install and maintain systems and solar water pumping systems of not more than 3kW. For you to acquire a licence for this category, completion certificates of at least three solar PV systems are required.
Electrical engineering
On the other hand, Solar PV workers with a diploma in electrical engineering or related disciplines and a bachelor's degree in electrical engineering will be licensed to install and maintain more advanced solar systems. The licence application and renewable fees for solar PV workers range from Sh1,200 to Sh6,000.
The solar market in Kenya is among the largest and most dynamic among developing countries with the highest per capita and a constant growth of over 10 per cent per year over the past decade. These regulations will not only promote fair business practices but help entrench quality thresholds that guarantee safety of end users, building structures and constructive contribution to the economy. The regulations have also borrowed from best practices in developed markets like Australia and the US.
The writers are renewable energy experts at the Energy and Petroleum Regulatory Authority
Degrees: Aspirants have no excuse
The Independent Electoral and Boundaries Commission (IEBC) Chair Wafula Chebukati did not dream it then wake up and call for its enforcement.