It's time to end the silence and question leaders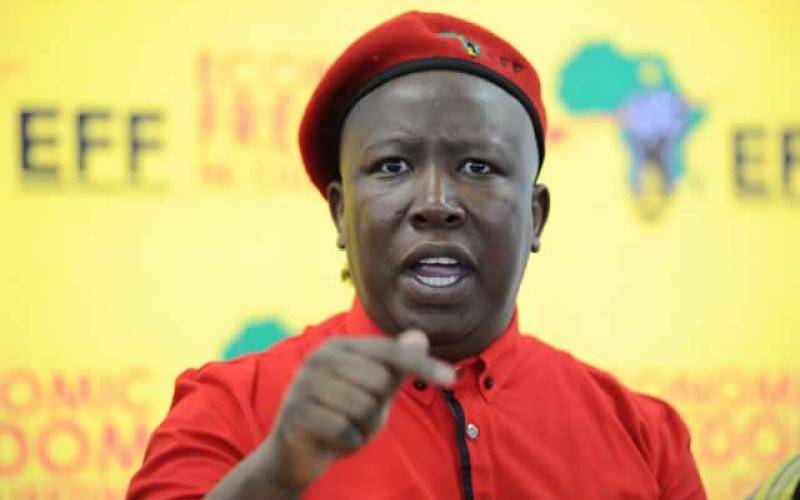 When asked his views on the election of Joe Biden as President of the United States, foremost revolutionary Pan-Africanist Julius Malema said Africans shouldn't have high opinion on American affairs. "There's no difference between Republicans and Democrats; they're both enemies of Africa," he blurted out.
Malema's argument stems from the popular argument that the US – and the West – are responsible for the economic under-performance and political instability in some parts of Africa through imperialism and neo-liberalism. Of course this is a legitimate point, but it's not entirely true.
Everyone who might have listened to Malema's speech must have cringed in horror; nothing could be further from the truth. First, Malema has vied for president on two occasions and performed dismally. South Africans almost overwhelmingly supported African National Congress (ANC) that Malema has widely accused of being captured by imperial powers.
What this means is that if the West is holding Africa captive, Africans living in Africa have – inadvertently, perhaps – facilitated the status quo by giving their elected leaders the legitimacy through which they – heads of state – contract neo-colonial loans, for example.
In short, by failing to actively participate in narratives that speak to the past and future of the African story, Africans living in Africa have allowed Western and Eastern imperialism to thrive.
Ever since the High Court in Kenya declared the clamour for constitutional review through the BBI unconstitutional, I have been thinking about what Kenyans have done and what they haven't in shaping the country's political leadership.
The five-judge bench ruled that President Uhuru Kenyatta has failed the integrity test. In a functioning democracy, one would expect that Parliament would immediately initiate impeachment proceedings against President Kenyatta.
It unsurprisingly didn't occur to Kenyans that they have a civic duty to hold the president to account. In her novel Dust, Kenyan author Yvonne Owuor announces that Kenya has three main languages namely: English, Swahili and Silence.
Kenyans, needless to say, have overly used 'Silence' during these uncertain times at the expense of truth and justice.
The writer is a FirstGen scholar. [email protected]