Madam Kamala, our youth have few prospects at home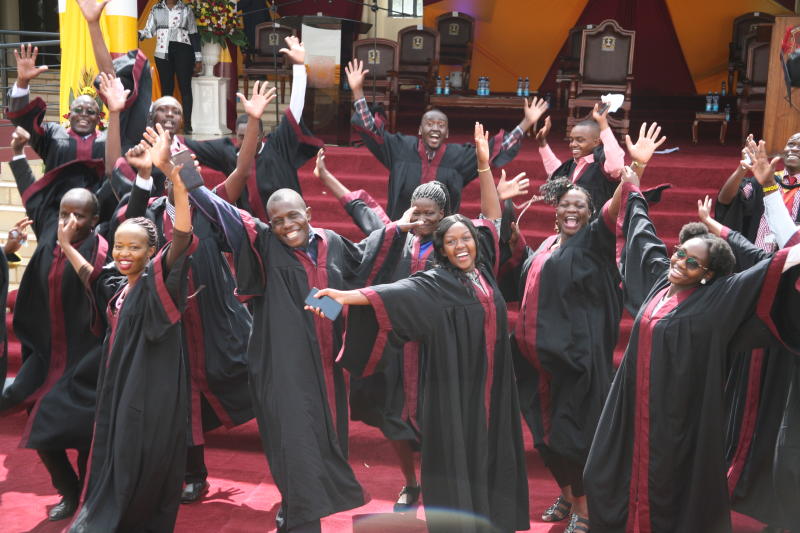 Exile is borrowed space. Nobody likes living there. It is demeaning and dehumanising. It is especially debasing to live for excessive periods in caged exile, in refugee camps. I have done copious academic research in refugee camps in East Africa. I have also interacted with internally displaced persons.
I have seen just how undignified borrowed spaces can be. You live way below human self-worth, just slightly above a domesticated creature. You are expected to be grateful for charity, even as you yearn for more. Nobody should live like this.
But it is not just in the camps that human pride is under exiled assault. Micere Githae Mugo, a distinguished professor of literature, has shared her exile experience.
In a paper titled, 'Exile and Creativity: A Prolonged Writer's Block.' in Kofi Anyidoho's The Word Behind the Barbs and the Paradox of Exile, she says in part, '…the adopting or adopted home remains borrowed space. One remains a polite guest, an understood outsider, who listens rather than spearheads debate; one who sits at the periphery rather than at the centre.'
She says the integrated exile is 'a provider of solidarity' rather than a bona fide citizen who acts decisively to help change things. When serious internal rifts surface and one assumes sides, there are rude reminders that "foreigners" should keep out of "domestic affairs."
Kamala Harris does not know this. The 49th Vice President of the United States is the daughter of an Indian migrant mother. Shyamala Gopalan arrived in the land of hope in 1958, aged 19, in pursuit of an education. Separately, Donald J Harris arrived five years later, in 1963. He came from Jamaica, also in pursuit of education in the home of unlimited opportunities.
They got education. Then they met. They wed. They stayed on. The rest is so much history. It has seen their daughter occupy the second most powerful office in the US. She is also the first female and first African American, and Indian American, to hold that office. Thanks to migration and to the audacity of hope, as President Obama would say. The American dream is alive and well.
This week, the second-generation migrant daughter of Afro-Asiatic parents was in Guatemala and Mexico. She carried an icy cold message. 'I want to make it clear to folks in the region, who are thinking of making that dangerous trek to the US-Mexico border. Do not come. Do not come ... You will be turned back.'
To her credit and that of her country, she was on what was touted as 'a mission of hope.' America seeks to help Guatemalans find hope at home. According to official sources, in April alone, 178,000 illegal migrants arrived on the US–Mexico border. That is colossal. Nearly 140 years ago, Ernst Georg Ravenstein began a conversation on what he called 'laws of migration.' The German-English geographer posed that there were factors pushing people out of their homes and others pulling them to their destinations. He called them push-and-pull factors of migration.
The nasty conditions in our Third World countries make us long for borrowed spaces. This is what the Global North should understand. Like their forebearers, we have big dreams. Their countries have been characterised as paradise. Our young people dream of permanent migration. And provided that our countries remain misruled, our youth will crave your ports and cities.
Our youth graduate from universities to idle and waste away at home. Hope for gainful engagement is thin. Graduates of biochemistry are boda boda errand boys and girls. Computer science degree holders are lucky to work as barbers. Others are guards. They yawn the day away, imagining a better tomorrow. Youth watch hopelessly as the political elite selfishly jostle for might.
No, our young people don't like confronting crocodiles and sharks in the high seas. They hate being smuggled to Europe on overloaded boats. However, such is the audacity of hope. Provided that we are ruled by sundry lawbreakers, our youth will keep gate-crashing, Madam Vice President. They don't like it, but they will come.
-The writer is a Doctor of Philosophy in Politics and International Relations, and a strategic communications advisor.