Encourage intermarriages to foster national cohesion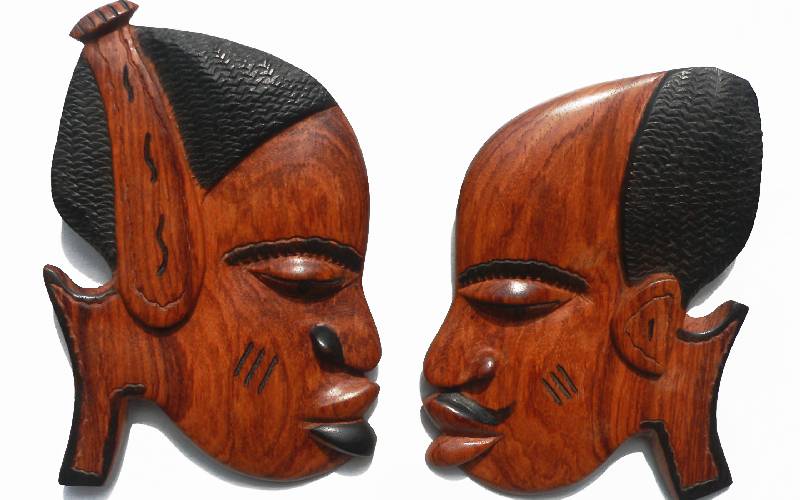 Kenya is immensely rich in its cultural diversity. This diversity is responsible for our appreciation of each other's cultural backgrounds and the upsurge in creative memes and comical videos on social media inspired by our various tribes.
One such meme that I will never forget is one in which a brother from Western Kenya decided to hang onto the skids of an airborne helicopter. Jokingly, it was alleged he had seen the pilot's white shirt and assumed it was maize flour (unga), which caused him to reach for it in spite of his decision being a death wish.
Kenyans from the Rift Valley region, Kalenjin's especially, are associated with the brown jacket which, when pronounced by local folks, comes out as "prown cheket', a consequence of the first language interference in speech. Those from the Central region are associated with readily manufactured ideas for businesses in miscellany; those from the lakeside are referred to as masterminds because of their love for tilapia.
I mean, the list is endless. While these unrelenting humour may be offensive to certain tribes, we are forced to look on the flip side. For a long time, the idea behind intermarriages has been downplayed by most ethnic groups in Kenya. In as much as there are drawbacks associated with it, it has several elements that play the role of enhancing national cohesion.
It seems that some Kenyan families are indeed fueling tribalism, yet they are the same people on the front line condemning the vice. They demonise some tribes based on their cultural practices. Some even give ultimatums to their children that should they marry from another tribe, they would cease to be part of their lineage.
Rwandese nowadays identify themselves using neutral names to avoid being referred to as Hutu or Tutsi. The Rwandan genocide should teach us that it takes a single tribal slur to destroy a whole nation. During the Rwandan genocide, up to 800,000 people lost their lives within three months. The truth of the matter is that the perceptions we have as Kenyans that ones tribe is better than the other greatly contributes to tribalism.
The Tutsis being the larger group, for example, were trapped by their Belgian colonialists into thinking that they are better off than the Hutus, hence acquiring better opportunities and resources over the years. Kenyans should learn to be independent-minded by looking out for not only political leaders, but also foreign investors who seek to openly rebuke unity in diversity.
Kenya ought to encourage the youth to intermarry because, at the end of the day, marriages collapse out of elements such as infidelity, communication mishaps, trust issues, intrusion/invasion of privacy from in-laws, but rarely out of one's tribe. Come to think of it, there is so much beauty when different tribes are united in marriage.
First of all, there would be the abolishment of archaic cultural practices such as female genital mutilation and early marriages, in due time. Second objectivity and impartiality will prevail in our places of work, churches, schools, as we would not have to focus on maiden names or surnames of individuals to offer them opportunities that they rightfully deserve.
It will also be of great advantage to future generations as they would be conversant with different languages and sensible cultural practices. As a result, Kenya would be cemented by diverse tribes through intermarriage which will mean peaceful national elections that will result in an robust economic growth in future.
Ms Tanui, journalist. [email protected]