Let world leaders unite to ease Israel, Palestine conflict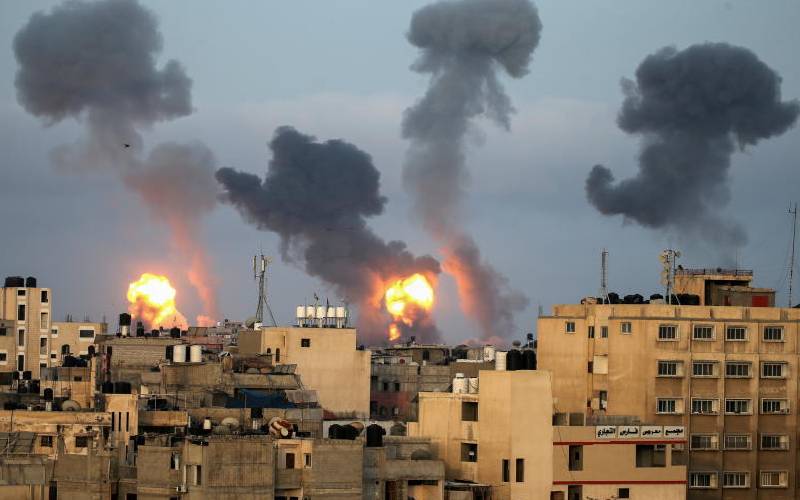 Albert Einstein once said: "It would be my greatest sadness to see Jews do to Palestinian Arabs much of what Nazis did to Jews in 1942, on "final solution of Jewish people".
Recent reports indicate that Israel and Hamas group finally agreed on "a mutual and unconditional ceasefire" after 11 days of deadly rockets and airstrike attacks in Gaza.
Some 220 Palestinians, including 63 children, and 12 Israeli lost their lives. The escalation erupted in retaliation to Israeli police teargassing Palestinian worshippers at Al-Aqsa Mosque, the third holiest in East Jerusalem.
The unplanned violence erupted again since 2014 war when Israeli forces invaded Gaza.
The endless wars between Palestine and Israel, revolve around longstanding historical struggles traced back during 1876 Ottoman rule. The Al-Aqsa Mosque attacks, and evictions of Palestinian families in East Jerusalem become the latest flashpoints.
During World War 1 (WW1), Britain took control of Palestine after the defeat of Ottoman Empire. In 1942 during World War 11 (WW11), majority of Jewish fled from Europe and settled in Palestine after more than four million were killed during Nazi's "final solution of Jewish people". Arab-Palestinians were against Jews settlements.
Britain left Palestine in 1947 after attempts to resolved Israeli-Arabs settlements issue failed. The UN adopted a plan (UN Resolution 181) to divide Palestine into two; the Arab and the Jewish states. The first Arabs and Jewish war erupted in 1948 after Jewish created the state of Israel.
Another Six-Day war sparked in 1967 that led to seizure of West Bank and Gaza strip after Israeli defeated Arab troops. Middle East geopolitical landscape has been unstable for decades. Geopolitical realities and endless wars between Israel and Palestine, have led to signing of agreements and accords in pursuit of lasting peace.
Amid intense pressure, US President Joe Biden has urged Israel PM Benjamin Netanyahu to de-escalate the violence. The UN Security Council has also demanded an immediate end to violence. Biden said his administration will use elements of diplomacy to ensure Israeli and Palestinian enjoy equal freedom, safety, security, prosperity and democracy.
The UN Secretary General Antonio Guterres welcomed Gaza ceasefire, urging return to meaningful negotiations to end occupation and realisation of a two-state solution. He stressed that Gaza is an "integral part of the future of Palestinian state", and called for international support.
-The writer is a youth leader