How to ensure family businesses remain afloat after death of founders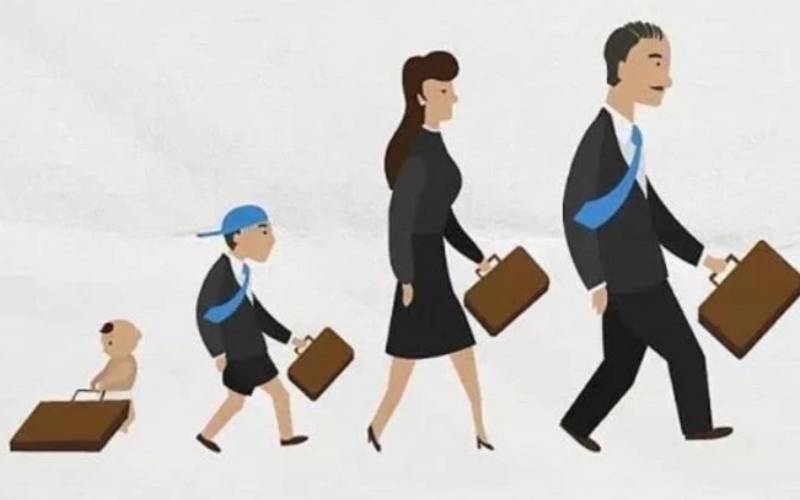 Kenyan family businesses employ over 60 per cent of the workforce and contribute over 50 per cent of GDP. Moreover, family businesses employ a sizeable population. Owing to this, stakeholders including the government, founders, employees and others should strive to ensure that these businesses transition seamlessly from one generation to another.
It has been established that only 30 per cent of all family businesses sustain good performance in the second generation, 12 per cent to third generation and a paltry 3 per cent get to fourth generation, leading to poor inter-generational transition. Death of these businesses is, obviously, against the will of the founders who would have wished they exist infinitely. In the recent past, poor performance in family businesses has been reported in Kenya particularly among the SMEs. Tuskys, a retail chain that is in its second generation is a good example.
Knowledge Transfer strategy has introduced a new way of sharing resources and experiences. It has created a framework of concrete preserve of tacit and explicit knowledge that emphasises the value of ideas and experiences. Business founders and experienced managers must cultivate the culture of sharing knowledge or create a repository for continuity of business.
A key issue to addressing performance challenges in family-owned businesses is knowledge transfer. Understanding the nuances of family businesses is vital to their performance. Since the founders are the brains behind these businesses, they automatically become the vision carriers. Subsequently, the founder brings in employees, sons, daughters and other family members to help in running the business as it grows.
Dissemination of knowledge by founders to these other stakeholders ensures smooth running of the business in current and subsequent generations. The knowledge aspect is diverse; from where to get raw materials, where to sell products and credit partners, etc. Lone understanding of such aspects may be counterproductive to the business especially if the founder/vision carrier dies or is incapacitated. Multiple employees understanding different aspects of the family business is key to its survival.
The growing importance that knowledge has acquired suggests the need to think about how organisations process their knowledge bases; how they create and develop new knowledge, share and transmit it. Kenyan family-owned businesses should endeavour to ensure knowledge is well disseminated to ensure flawless transition. It's imperative for would-be successors to understand the nuances of the businesses before it's too late.
A good case study is Apple Inc. where Steve Jobs by design prepared Tom Cook to take over the business. Today, Apple is performing better than during its first generation period.
Other notable cases include the Ndegwa family businesses, the Kenyattas, the Mulleys, Bidco, Sarit Centre and Naivas. The turbulence that has hit family businesses such as Tuskys, the Michukis, Karumes and Kirimas after the exit of the founders could be attributed to failure to acquire businesses knowledge, among other reasons.
Family businesses should have structured knowledge transfer strategy such as training sessions, codification, personalisation and mentorship. Moreover, they should cultivate a culture of organisational learning.