Here is the solution to our Lockdown stalemate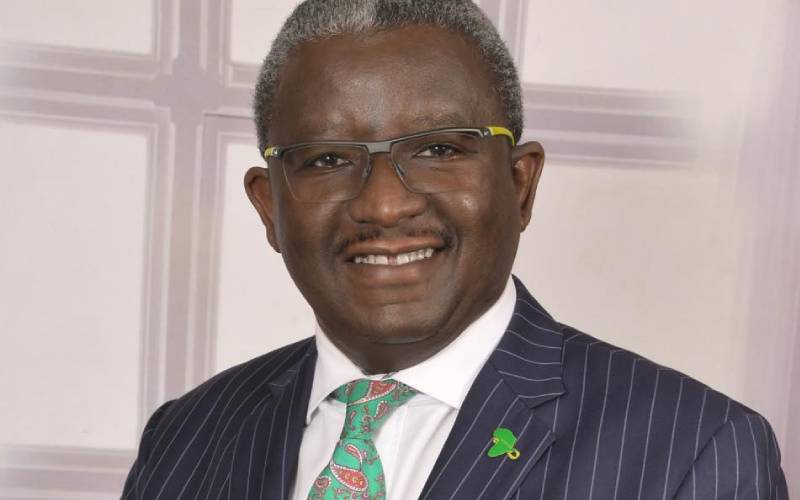 Barely two weeks ago, the Ministry of Health announced that Kenya was experiencing its worst-ever Covid-19 national positivity rate. In Nairobi and its environs, the rate was staggering. As many as three out of five Nairobi residents were Covid-19 positive!
Faced with this dire data, President Uhuru had no option but to heed the voice of science and order yet another shutdown. This shall assuredly help in bringing down the skyrocketing positivity rate albeit the pain that comes with it.
Certainly, Covid-19 has been an unwelcome guest in Kenya. Without holding brief for President Uhuru Kenyatta, I suggest that we must appreciate that his Government has offered tangible solutions in buying PPEs, expanding Covid-19 centers to the county levels and even availing vaccines free of charge to the populace. However, there seems to be lack of comprehensive consultations within the Government ahead of major announcements which result to unjustified corrections and mix-ups which must be avoided at all costs going forward.
As we brave this lockdown, let us not wring our hands and point accusing fingers at the Government. Rather we need to propose solutions that can help us to cope in all aspects of life.
A critical step forward is to continue operating from a position of knowledge, not ignorance. For starters, we need to always know our Covid-19 status. As such, Covid-19 tests should become increasingly accessible and more affordable. In actual fact, employers should shoulder the burden of confirming the Covid-19 status of their employees.
This is what we did at Honda Kenya last week on 31st March. It was the last day of Honda's financial year, so we decided to offer our associates free, voluntary Covid-19 tests.
On the same breath, I encourage my fellow Kenyans to avail themselves for the available vaccines in the shortest possible time. Every time someone is vaccinated, that is one less person who can contract and spread the Corona virus that has so far killed about 3 million people globally.
Stimulus package
Further, there is need for a stimulus package of economic measures that will stimulate our ailing economy. Some of these measures should be targeted to the agricultural sector because it sustains 80 per cent of our economy. A repeat subsidy for maize millers will lower the cost of maize flour and leave more money in people's pockets. In addition, paying coffee, tea farmers together with dairy farmers an additional Sh20 per kilo/litre for their produce will inject more cash flow in the economy.
These steps should be taken alongside action from the Central Bank, which has already stated that it is ready to do more in order to breathe more life into the economy. The time is now! In addition, the Treasury needs to wittingly compliment CBKs effort for the good of our economy.
Intentionally, I suggest that the Government restores the 10pm commencement of the curfew especially in Nairobi and its environs because the ongoing vast crucial infrastructure under construction results to over three hours daily of wasted time on the road. This obviously leads to reduced working time, undermines optimal productivity, results to bottomless stress and without any doubt Government tax levies are condensed. Let us remember that 60 per cent of Kenya's GDP is engineered from Nairobi and we must be wise enough not to interrupt this when a small tweak through an administrative procedure can make do for us.
In the mid and long term, we need to accelerate job creation in the country. Ultimately, an abundance of decent jobs is the most reliable antidote to economic downturns like the ones we are currently experiencing. Local industrialization is a low hanging fruit that we should pluck with urgency and decisiveness.
There already exists a bilateral accord between China and Kenya for Chinese companies to invest in at least 100 Kenyan Micro, Small, and Medium Enterprises (MSMEs). This industrialisation-centered investment which must be realized soonest possible will see the Chinese Firms invest machinery and expertise into Kenyan firms. Similar bilateralism that fast-tracks industrialisation must be actioned now for the good of our citizenry. Also ready for implementation is the staggering year 2009 Government to Government pact which is embedded in the Vision 2030 as signed by Raila Odinga.
Once fully applied the pact will create 10 Million jobs in Mombasa, 3 Million in Lamu and 3 Million in Kisumu. Let's get it done friends!
Above all, during these trying times, our leaders must give hope to Kenyans devoid of politics. If hope disappears, it will bring down the economy with it. However, hope becomes meaningless if not accompanied by action.