Leaders should steer clear of politics at funerals
OPINION
By Editorial | Feb 17th 2021 | 2 min read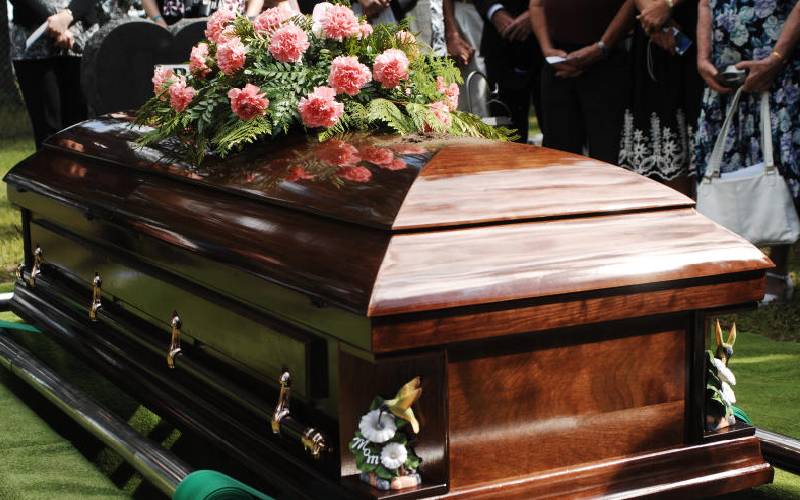 Funerals in Kenya have been turned into forums for political rhetoric. It is hard to ascertain the exact point at which this happened, but the truth is that politicians flock to funerals for purely selfish reasons.
Condoling with the bereaved families is usually the least of their concerns as they jostle to sell their political wares and attack opponents, real or imagined.
At times, such rhetoric has gone out of hand and resulted in physical fights that have often disrupted burial ceremonies.
The latest such case was the altercation between MPs Simba Arati and Sylvanus Osoro that resulted in a fight between the two leaders during the burial ceremony of the father of Kisii Deputy Governor Joash Maangi early this month.
Unfortunately, this is just one of the many such ignominious incidences that demonstrate how low our leaders are ready to sink.Ideally, politics and funerals are mutually exclusive. Funerals are sombre occasions from which politics must be divorced.
Funerals provide the last chance that the living have with their departed relatives, and must be kept solemn as the occasion demands. However, in their mindless pursuit of personal aggrandisement, many elected and prospective leaders choose to turn funerals into political podiums.
Disrespect for the dead and insensitivity to the sorrow of grieving families are unacceptable. They go against our cultural and religious beliefs that we hold dear.
In a welcome shift from the uncouth behaviour, Monday's burial of Simon Nyachae, a former Cabinet Minister who also served in other capacities went on without any disturbances.
Speakers who included President Uhuru Kenyatta, Deputy President William Ruto and opposition leader Raila Odinga avoided politics. Going forward, it should be that way.