There's never a dull moment in Nairobi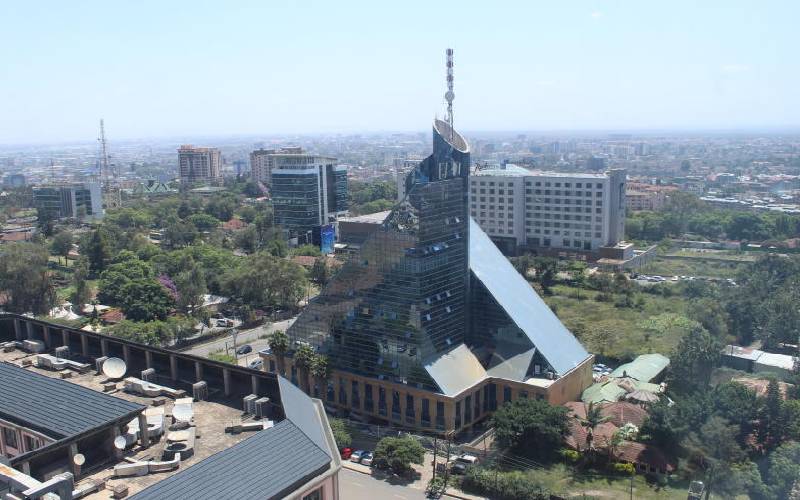 Nairobi distinguishes itself as a place of mystery, excitement and political mischief. It rarely has dull moments as would-be leaders use the city to weigh their political strengths.
While visiting the colonial Under-Secretary in 1907, Winston Churchill observed that every white man in Nairobi was the leader of a political party. At the time, a rising number of white settlers with their dreams of turning the territory into 'white man's country' demanded a say in the running of the emerging colonial state. This led to the creation of the Legislative Council, initially as an advisory body to the executive.
The governor acted as the presiding officer, or Speaker, and appointed those who served in the Legco. Nairobi was the centre of every Kenyan intrigue, including the counter-force to 'white man's country' that became the Mau Mau war.
With Kiburi House as their strategy centre, Mau Mau operators shot at Nairobi Councilor Muchohi Gikonyo in 1950 for appending his signature to the charter making Nairobi a city. As in the colonial days, Nairobi is presently in the throes of political upheavals.
With the upheavals and competition for control, Nairobi appears not sure of the appropriate direction to take. Recent troubles started with the election of Mike Mbuvi Sonko as the second governor of Nairobi County. He is tough, flamboyant, opportunistic, and dare devilish.
He is a control freak, thrives in adversity and secretly records conversations for embarrassing use in future. Sonko garnered more votes in 2017 than any other governor candidate in Kenya, which gave him national bragging rights.
Brag he did, as he quickly displayed desire to hold Nairobi hostage to his whims. He pushed out deputy governor Polycarp Igathe and stayed without a deputy, believing that not having a deputy was surety against impeachment.
Like his Kiambu friend Ferdinand Waititu Babayao, Sonko had assured the Kenyan establishment that all would be well by entering into 'binding' pre-election covenants with technocratic deputy governor candidates on who would do what after the election.
Babayao failed in his attempt to frustrate James Nyoro into resigning, was impeached, convicted, thrown out of office, and Nyoro became governor. Sonko, in contrast, succeeded in frustrating Igathe and looked titanic as he engaged the national government on control of Nairobi.
To purport to compete with the national government was a mistake that led to his eventual downfall. It also put Nairobi into the election mood, with Sonko seemingly in the Deputy President William Ruto's wheel-barrow/Tangatanga side against President Uhuru Kenyatta/Raila Odinga BBI-Kieleweke team.
The appointment of Major General Mohammed Badi to head a new Nairobi Metropolitan Services was a way of clipping Sonko's excesses. Although Badi went about positively changing the face of Nairobi, Sonko found ways of frustrating the general by refusing to release funds. He, thus, overreached himself, was impeached in the County Assembly, convicted in the national Senate, and removed from office. His appeals to the court did not bear fruit.
Electoral limbo
Sonko's removal created space for new political maneuvers that shape the present national political undercurrents, testing strengths between the 'hustler' and the 'deep state' narratives. The city-county plunged into an electoral limbo on whether to have a by-election for the governor. In light of the Msambweni victory, the Tangatanga side wanted to use a Nairobi by-election to embarrass opponents.
A by-election was going to be messy. Already, the UDA candidate for Nairobi, Bishop Margaret Wanjiru, is spoiling for another political brawl with Maina Kamanda, the 'handshake/Kieleweke' power man. She had defeated Kamanda twice before and she relishes a possible political knockout to Kamanda's proxy.
The Kieleweke side, however, refused to fall into the Nairobi by-election trap. It opted for a brilliant political move, with the court approval, to fill the vacancy without incurring much cost. A deputy governor nomination of Anne Kananu Mwendwa, previously in limbo, found vetting acceptance for her to ascend to the governor's office. That way, Uhuru/Raila politically outwitted Ruto. Nairobi's air of unpredictability, intrigues and power play overshadows all other counties.
-Prof Macharia is a senior associate, Horn International Institute for strategic studies