Poor preparedness is Kenya's Achilles' heel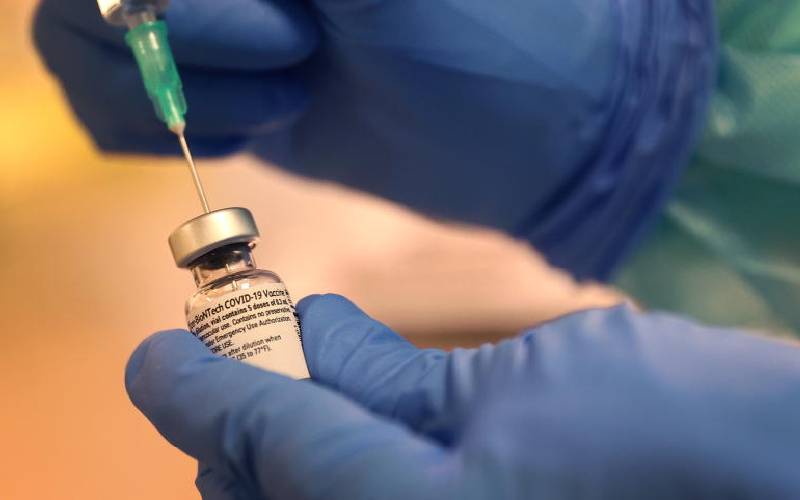 If there is anything that the Covid-19 pandemic has exposed, it is our lack of preparedness. From our health sector to learning institutions, we have been put to the test.
Unfortunately, we still cannot tell the early warning signs of a crisis. We still lag behind in aligning our systems which should work for us, not against us.
The health sector can probably be pardoned for not seeing the pandemic coming. However, there is no excuse for its failure to acquire enough equipment such as ventilators and hospital beds to avert unforeseen emergencies.
On the other hand, since schools were closed early last year, the Ministry of Education had enough time to prepare them for reopening in terms of infrastructure and resources.
But it did not, even after emphatically stating and restating that schools would re-open fully on January 4. The last-minute preparations by both government and schools are appalling to say the least.
Public schools are struggling with poor facilities like classrooms and toilets.
Preparedness requires collaborative efforts from all stakeholders. It also calls for proper planning and resource allocation to achieve effortless results.
The Health and Education ministries should have worked together to ensure no child was put at risk of contracting the coronavirus once schools reopened.
The two ministries ought to have come up with a joint plan on how resumption of learning should have taken place.
This is not to belittle the efforts done by both ministries so far. If anything, they ought to be applauded for their efforts. However, a lot more could still have been done.
If what we have read in the media is anything to go by, schools may be sitting on a time bomb if the situation is left unchecked.
Education Cabinet Secretary George Magoha stated that reopening of schools was largely successful except for the overcrowding and called upon heads of schools to be innovative. It is for this reason that arrangements needed to be in place beforehand.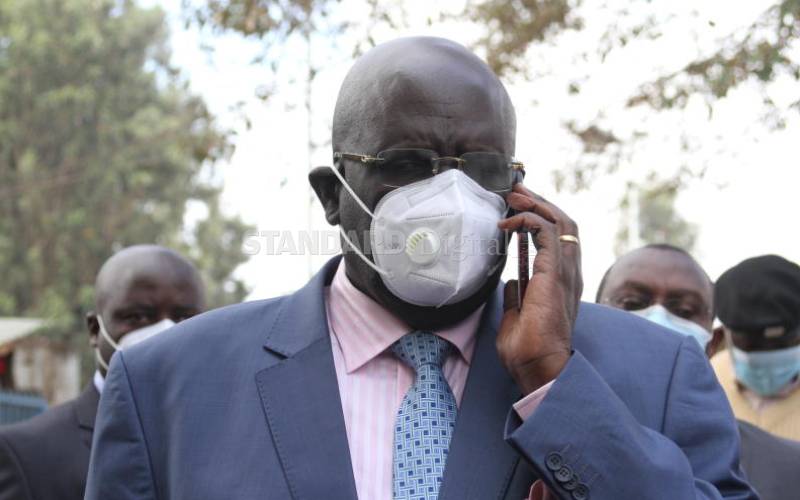 As important stakeholders, parents should have been consulted on how best they thought their children's safety could have been enhanced. It is no wonder that some parents are still reluctant to let their children return to school.
Parents should have met with the teachers and evaluated some of the safety measures put in place by the schools. This engagement should have assured the parents that their children would be safe. Parents and teachers should also have agreed on how best the former would have supported schools to prepare for the reopening.
The government should also have provided adequate funding and other resources in good time to help school heads prepare for the re-opening.
It is one thing to ask school heads to be innovative and another to tie their hands due to lack of resources.
Most public school infrastructure is in deplorable condition. It does not help that some schools don't have enough tree cover to provide shade for children to learn. Therefore, putting up small tents in strategic places within schools may have salvaged the situation to some extent.
But necessity is the mother of invention. Some countries around the world have have been recycling plastic waste into ecobricks to build classrooms.
An ecobrick is simply a plastic bottle that is tightly packed with already used plastic waste that is then used to make reusable building block.
In South Africa, Greyton is a township that has turned plastic waste into useful material to build schools, furniture among other things through ecobricks.
Ecobricking not only tackles plastic pollution but also offers an alternative to infrastructure projects for public institutions such as schools. Kenya should join the countries in Africa and indeed the world that are making the most out of plastic waste. This is the perfect time do that to help end overcrowding in schools.
It is not too late to learn from our mistakes and secure the lives of our children. It is also paramount that we develop a culture of early preparedness to minimise the damage that will be wrought by future disasters.
That said, all Kenyans need to help find solutions for some of the problems troubling our country. That will complement government's efforts in tackling the challenges that befall us. Nonetheless, early preparedness is the solution to most of the challenges we face today.
-Ms Waithaka is a writer and a blogger. www.mercymecreations.com