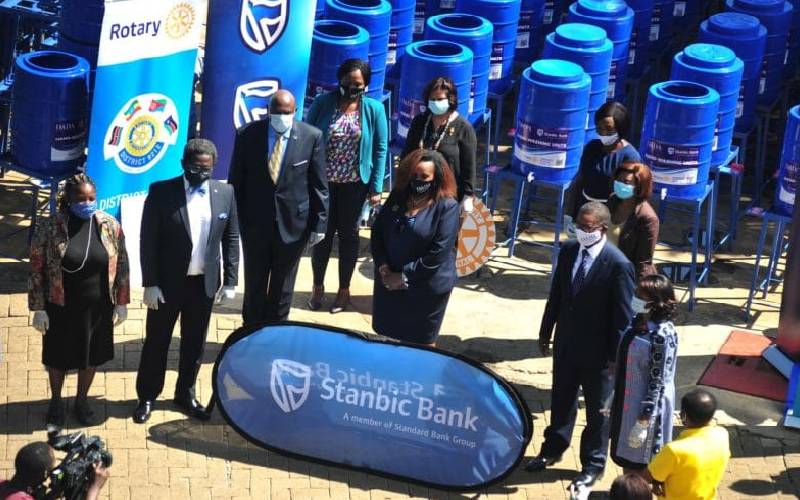 Most businesses today are looking for opportunities that can promote the principles of shared value effectively.
Specifically, businesses are starting to shift focus from the obsession on Return on Investment or maximising profits, and short-term corporate social investments to address problems in society, thereby becoming leaders of positive change in the community.
This leads to long-term profits, relevance in society and a strong shared value.
One of the issues that keeps on coming up in the corporate world discussions is the need to innovate beyond processes or products. Businesses are becoming more aware of the need to find solutions for problems in the communities in which they operate.
This is an indication of a positive purpose and that the business is also thinking long-term.
Read More
As financial institutions, this does not necessarily discount our main task, which is to ensure the security of customers' funds and wealth creation.
It means integrating a positive purpose that helps us think about people more and the all-important human context to financial products.
Issues that were previously considered secondary for chief executives and board members – matters once handled by companies' stakeholder-relations, marketing, CSI, and human resource departments – have become important determinants of the institution's capacity to create and sustain social environmental and economic value.
Such issues include job creation, health, education, climate change, poverty reduction, financial inclusion for minority groups, food security, and other aspects of environmental stewardship.
These are increasingly being recognised as bottom-line determinant issues in a world where technology, regulation, and other features of the operating environment can change quickly.
Additionally, more organisations are recognising that diversity in the workforce is not just a 'nice to have', it is a business imperative and is everyone's responsibility.
By drawing from a diverse pool of individuals within the respective geographies, companies can attract and retain the best employees while offering exceptional value to clients and stakeholders.
At Stanbic Bank, for example, 48 per cent of the employees are women, 75 per cent of the total number of employees are below 40 years, and three were differently-abled as of December 2019.
As a financial institution that believes in shared value, Stanbic Bank, through its Foundation has embarked on financial inclusion programmes aimed at bringing to the banking sector across Kenya and South Sudan, those who have had limited or no access to financial services.
The designed interventions have the possibility of changing the lives and livelihoods of the targeted as well as empowering entrepreneurs to create wealth. When society benefits, businesses benefit.
On this purpose-driven focus, we have had to appreciate the context in which we are operating today. Under the Covid-19 pandemic, what role can we play to rebuild and rebound beyond donations and public proclamations?
We need to invest in long-term partnerships driven by a common agenda that is aligned with national government priorities.
Mbayah is Executive Director/Head Stanbic Kenya Foundation