Step up Covid protocols in counties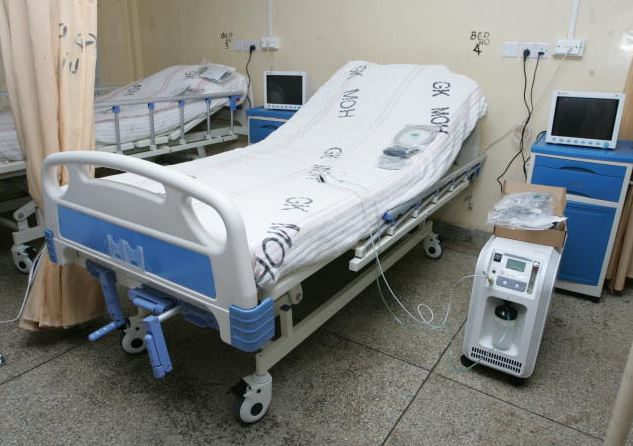 Rural counties initially seemed safer from coronavirus, but they are now bearing the brunt of a second wave. Since the outbreak of the disease in Kenya in March, Covid-19 has mainly been concentrated in the capital Nairobi and Mombasa. Hence more work on prevention has been concentrated in these cities. Now there is need to focus attention on rural areas.
Kenya deserves applause for quick and decisive reaction to the pandemic, failure to which things would have been different. Like many African countries, Kenya shut down its borders and implemented major public health measures to stop the spread of the virus. Combined with the country's predominantly young, energetic, fit and rural population, these measures helped put at bay the crisis experts in the western countries predicted for the region. For our rural population, restriction of movement in and out of the two cities where Covid-19 first struck helped cushion them, but on the other hand made residents ignore health measures including social distancing and wearing of face masks.
Following the reopening of the country in August, the laxity made rural areas vulnerable, with the disease currently spreading faster in the areas in what is known as community spread. In addition to Nairobi and Mombasa, now Kakamega, Kisumu, Uasin Gishu, Nakuru, Bungoma and Turkana are recording a surge in Covid-19 cases. The areas have seen more cases recorded as well as fatalities. Our public health education should be enhanced in these areas.
According to the Ministry of Health, Covid-19 infection rate has shot up from an average 4 percent per week in September to about 15 percent this month. On Monday 23rd November, 413 cases were detected from 3,489 samples raising the total infections to 577,785 since March. Fatalities are now over 1,400 after 12 patients succumbed to the virus in the past 24 hours.
There were 1,182 patients admitted in various hospitals countrywide, with 52 of them in the ICU. These statistics should worry everyone, and it is high time we heeded Health Cabinet Secretary Mutahi Kagwe's persistent warning not to treat this disease normally.
Although our figures remain relatively low compared to some countries such as the UK, US and France, our numbers only reflect a fraction of the real virus load. Most of our testing is usually targeted in areas considered hot spots, coupled by the fact that a huge percentage of carriers of the disease are asymptomatic, meaning they can spread it to others without knowing.
Now, more than ever before, we need to support the minister's warning to change our behaviours and take personal responsibility in fighting the disease. When the government relaxed the tough restrictions and opened the airspace for international passengers and allowed resumption of services in places of worship, bars and restaurants, the gesture seemed to have sent the wrong message that we had now come out of the woods.
We must assess how infections are likely to be in the festive month of December, when people are known to let lose all their guards. The surge in numbers must be a reawakening call to continue to wear facemasks correctly in public spaces, apply correct hand hygiene at all times, and adhere with the physical and social distancing guidelines and protocols. As a country, we are also grappling with safety of our frontline health workers following the death from Covid-19 complications of several doctors and other health workers.
Considering the biting shortage of health workers and the huge investments training them, more should be done to protect them. As the government is called upon to give frontline health workers personal protective equipment, more of the protection must come from Kenyans themselves who, through their reckless behavior sometimes expose our treasured frontline soldiers.
-The writer is the CEO of Kenya Medical Training College (KMTC)