Ignoring voice of the people leads to failure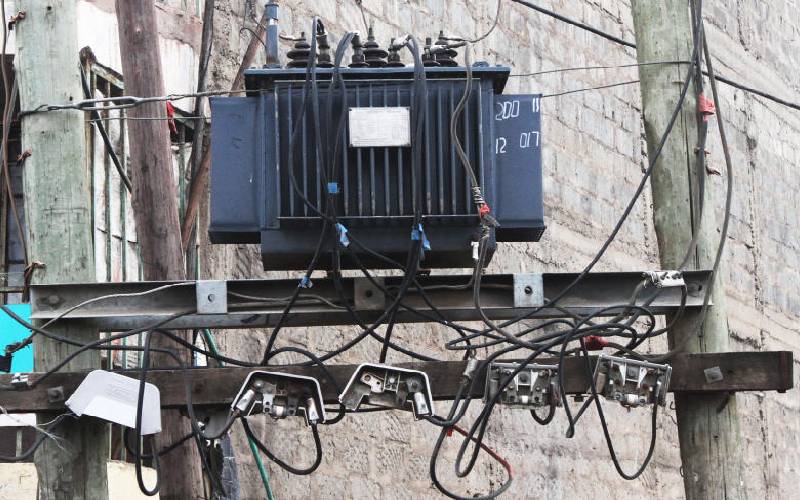 Kenya Power's latest predicament is a cautionary tale on what happens when entities stop listening to clients. For a long time, it has been a monopoly in the distribution of electricity within the country. But it has not been as keen as it once was to listen to the voice of its clients. Many on its grid have had to make do with patchy supplies especially during the rainy season. By now, power outages ought to have been taken care of by a redundancy line, as the standard is with other power utility companies.
Further, the cost of power in Kenya presents the greatest customer dissatisfaction. A 2019 continental power tariff reveals Kenya's to be the third-highest in Africa. It is surpassed by only Mali and Cape Verde. When one considers that power is an important component in the manufacturing industry, they begin to understand why Kenya struggles to be competitive and why it is ceding its perch as a regional industrial heavyweight to others.
Manufacturers, tired of incessant calls to produce stable and cheaper power, have taken matters into their hands. They have turned to relatively inexpensive renewable sources. One company has installed 1.4-megawatt rooftop solar panels. This, it says, has reduced its power costs by up to 20 per cent. Devolved governments are also shifting to solar-powered streetlights to cut down on electricity bills.
But the problem of being tone-deaf to the voices of Kenyans is not unique to the utility company nor is the sussing out of public challenges through private means. For many years, Kenyans sought recourse in private education when the public school system failed them. They built gated communities with private guards where the police service revealed its inadequacies. They bought off-roaders for pot-holed roads whose surfaces bore resemblance to lunar landscapes.
But even private enterprises have their financial limits and citizens can only tolerate the failures of a government to an extent. This is especially so when such a government has been forewarned on the perils of an enterprise but has obdurately plunged on as if it were the be-all and end-all of citizens. For instance, the Jubilee administration was warned about the procurement of the country's SGR using Chinese commercial loans. It still went ahead. Now the country finds itself with a track that does not generate enough revenues to sustain train operators, let alone, service the loans.
Despite precedents in prudent spending from the previous government, the Jubilee administration has fractured all prior restraints on use of public funds. It has engaged in profligate spending on infrastructure projects that seem to have no immediate benefit, and this, with borrowed money. The country now finds itself edging perilously close to debt distress. At the moment, foreign-currency obligations are growing faster than income from abroad. Without appropriate intervention, it will be a function of time before Kenya joins Zambia as a sovereign defaulter.
The collection of signatures, a precursor to a referendum on constitutional changes based on the BBI was temporarily suspended. The government appeared to have heeded the voice of the people who have called for amendments of the report itself. Various interest groups have iterated obvious flaws and asked that these be resolved.
Constitutional changes
However, a faction within the political class has attempted to force the BBI report in its current state. They have slammed all doors on dialogue and stated that there will be no further emendations allowed. They have ignored voices from the church and other stakeholders and behaved as though they have appropriated for themselves all rights to constitutional changes. These groups speak to those who imagine that being tone-deaf is the only way to force capitulation to unpopular ideas.
But they forget that the political class no longer has the monopoly of ideas; that it can no longer purport to read, think, and decide for the people what is good for them. Various thought-leaders have emerged who are not beholden to any political parties. These are they who have picked out the gaps in the BBI report and enlightened those who have not gone through it. They have become the trusted alternative to those who support or detract from a cause based on party affiliation or personal gain. Like inefficient monopolies, politicians now risk being relegated to irrelevance; unless they transform themselves into an arena that amplifies the voice of the people.
Mr Khafafa is a public policy analyst