Let's debate sharing of county revenue soberly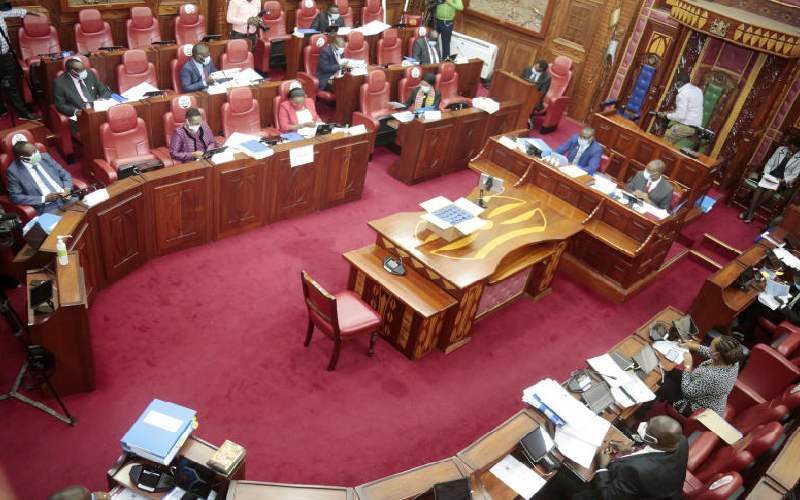 Our country seems to be divided over revenue allocation. We are arguing over re-allocation of Sh20 billion. Total funds allocated to counties are Sh316 billion and the national budget is almost Sh3.08 trillion. In short, we are arguing over less than 1 per cent of our budget.
In another perspective, a county about to lose Sh2 billion out of Sh8 billion budget means a loss of 25 per cent of its budget. Clearly, the Sh20 billion being debated is rounding off error that has grown to monumental proportions. It is both numbers and principal that we are divided over.
In 2011, the Cheserem Commission on Revenue Allocation visited Mombasa and I presented a paper arguing that cities like Mombasa required a special consideration on the basis of four key issues. First, that the population of Mombasa, then around 800,000, was not correct as we had a transient population of another 800,000 that came to work in the morning and went out at night to Kwale and Kilifi counties.
Second, that poverty, as defined in Mombasa, was drastically different from that of many rural areas. Third, the geographic size of Mombasa was tiny but with one of the highest densities of population in Kenya. Finally that Mombasa carried a huge infrastructure burden as the entry point to Kenya. Today, these points are as valid as they were then. The proposed formula of one man, one vote one shilling does not work for Mombasa. Despite our smaller population, Mombasa deserves more. Clearly, one formula does not fit all.
In classic economic theory, the firm should allocate resources to areas that deliver the highest returns. When applied at a national level, this means that resources would be allocated to the richest parts of the country. In the 2010 Constitution, Kenyans decided that resources would be allocated on "equity" rather than equally, to bring development and social justice to marginalised areas, and to right the wrongs of marginalisation caused by resource misallocation.
Marginalisation has brought political and social upheaval, beginning with the Shifta rebellion in the 1960s, to the Al Shabaab menace, radicalisation and even the Mombasa Republican Council secessionist politics. The new Constitution called for an "equitable" allocation of resources – not equal– allocation to correct past wrongs.
Economist David Ndii argues that "the politics of one man, one vote, one shilling is a complete reversal of this principle. It is an attempt to return the country to the trickle-down paradigm of Sessional Paper No. 10 of 1965 which stated that "development money should be invested where it will yield the largest increase in net output. This approach will clearly favour the development of areas having abundant natural resources, good land and rainfall, transport and power facilities, and people receptive to, and active in development."
We cannot go back there. There is some logic in allocating more money to counties that have a higher population. However, there are also good reasons resources for Mandera, Wajir and Lamu should not be decreased if we are to remain faithful to our principals of equity. If you reduce the funds to marginalised areas then implement the Equalisation Fund to develop the less advanced areas.
We need to agree on how this Equalisation Fund will work or soon the rich counties will ask for this money too. This is a complex issue that cannot be decided in heated Senate debates. We need time to arrive at a consensus and a win-win formula. This has nothing to do with party loyalty. Woe unto the senator who votes for a reduction of his county's funding without bringing back some compensation.
Equitably allocated
New BBI proposals call for increased revenues for counties. However, financial realities do not allow such largesse. Pensions, teachers, debt repayments, defence and salaries do not leave much for distribution. Let's keep our eyes on what's available and ensure it is equitably allocated.
While debating funds, it is time to hold county governments accountable for the funds that senators are fighting for. Many counties have received over Sh100 billion since devolution started. While we can explain that at least fifty percent is for salaries, what is there to show for the remaining Sh50 billion that should have gone into development?
Kenyans are yet to see any governor being held accountable for how these hard earned taxes are spent. Many counties have only cosmetic changes to show. Where is the Senate's oversight role? Since they are so busy fighting for more funds to allocate, it is also time to demand greater transparency and accountability from our profligate governors.
Mr Shahbal is chairman of Gulf Group of Companies. [email protected]