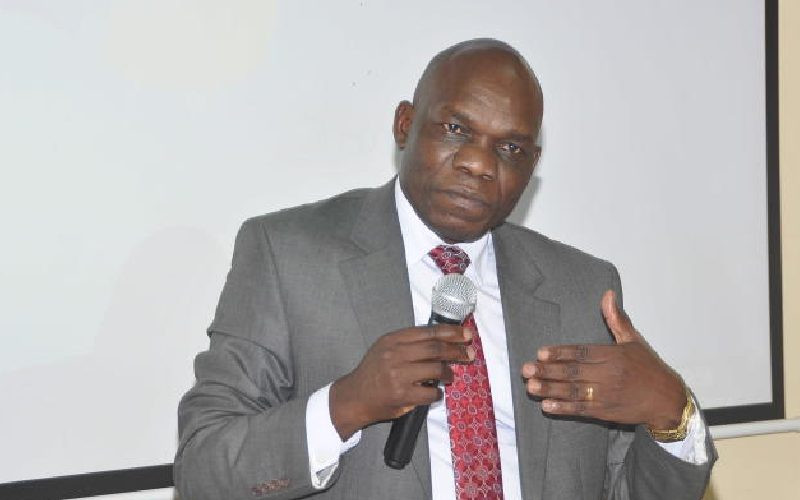 The long-awaited Sh140 million Luanda K'Otieno fish landing and cold storage in Rarieda is ready for use.
A project of the same worth is also complete in Sori, Migori County, and will soon be launched. The fish landing site and cold storage will act as the processing and storage point.
The project in Luanda Kotieno began 12 years ago but stalled as water levels rose at the beach and destroyed what had been constructed. The government had by that time pumped in more than Sh46 million in the project.
It was however revived in January, and will be handed over this week. The PS Fisheries, Aquaculture and The Blue Economy Dr Francis Owino, who inspected the project on Saturday, said it had been projected to take 32 weeks, and was to be handed over this month.
The project consists of processing plants, cold storage, utility blocks, and a gatehouse among other features.
Dr Owino said the project would be a game changer in harnessing the potential of the fishing industry in the region.
"When I took over as a PS in this docket, I found six projects of this kind and the decision I made as the accounting officer was to consolidate all those resources instead of allocating little funds here and there, and promised myself that within four months, I should complete two projects," he said.
The PS said the government had found fish markets in other countries like Democratic Republic of Congo.
"It will end the post-harvest losses incurred by the fisherfolk. The lack of storage facilities has been a major hindrance to the development of the fishing sector. This will restore livelihoods of thousands. The fisherfolk will no longer have problems where they are forced to sell their fish at costs that cannot earn them any profit for fear of it going bad. The storage facilities can store fish even for over five years," said the PS.
Rarieda MP Otiende Amollo said for over 14 years, the construction of the fish landing and cold storage facility had stalled, but through his efforts in Parliament he was able to unlock Sh140 million for the implementation of the now complete Luanda K'Otieno facilities.
He said: "What we have here is the best that we have in the entire Nyanza, not even in Kisumu do they have this kind of facility. Starting from where you receive the fish, to its being processed and having a cold storage facility," he said.