Two more bodies retrieved from river yala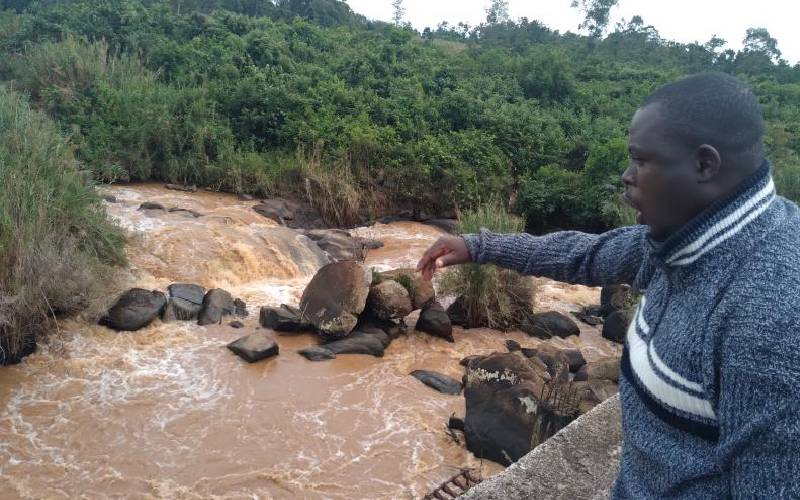 Two more bodies have been retrieved from River Yala in Gem, Siaya County.
Siaya County Health Executive Dismas Wakla said the two bodies were retrieved on Monday evening and taken to Yala sub-county hospital morgue by the police officers.
"I have received information from my team in Yala that last night two more bodies were taken there by police, allegedly retrieved from River Yala," said Wakla.
This brings the total number of bodies retrieved at River Yala and kept at the morgue to 23.
Out of the 23 bodies, two have been claimed by their families, although they are still at the Yala sub-county hospital morgue as the families continue with burial plans.
Yesterday, Wakla said that families who lost their kin were still thronging the morgue to identify the unclaimed bodies.
He however noted that the department of health was working with the police to ensure DNA tests are done to avoid the confusion where more than one family claims a body.
"Like the other day, two families who had both come from very far were claiming one body. We had to bring in the police to help address this confusion. We have agreed that DNA tests will be done to avoid scenarios where families will be ordered by courts to exhume bodies because they buried the wrong ones," noted Wakla.
Health officials told The Standard that some families have travelled from as far as Mombasa, Nairobi and Machakos to the morgue to confirm if the unclaimed bodies were of their kin.
A team of experts has also been dispatched for special forensic investigations in Yala to hasten the identification of the bodies.
Nicholas Okero a local diver who has been helping police with retrieving the bodies claimed he has recovered more than 30 bodies since August last year.
Okero noted that most of those bodies were packed in sacks that were tightly sewn, while others had ropes tied around their necks and others had fingers severed.
The National Police Service has however denied the bodies were retrieved since August last year and claimed they had accumulated over the last two years.
There has been an outcry over the bodies found dumped in River Yala with civil society and residents demanding to know their origin and who was responsible for the killings.
Other reports indicated that two people whose bodies were identified by relatives last week had pending cases in court. One of the bodies is said to be of a former police officer.