Ten miners escape death as another mine collapses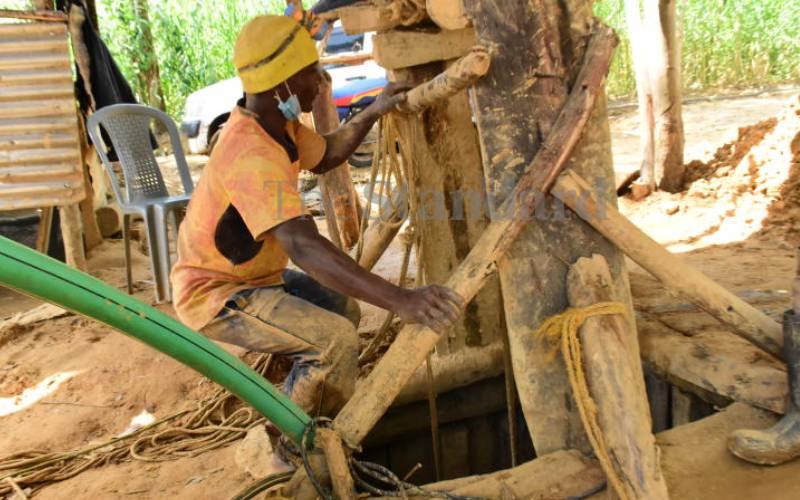 Ten miners narrowly escaped death after a gold mine they were in collapsed in Ndira village, Siaya County.
According to Emily Awimbo, the assistant chief at Ajigo Sub-location in Bondo Sub-county, the 10 were mining yesterday afternoon when the walls of the mine collapsed.
"The mine collapsed, but the four miners who were inside got out unhurt," said Ms Awimbo.
This comes barely two days after another miner was killed in Waringa village.
Dedan Onyango, 43, died on the spot after a loose stone from the top of the shaft rolled and hit him on the head.
The Ndira village's is the third mine to collapse locally this month. The search for a miner who is still trapped in Abimbo continues.
The rescue operation for Tom Okwach, who was among the eight miners who were trapped after the gold mine collapsed on December 2 is in its second week.
On Friday, the owners of the excavators hired for the rescue operation pulled out.
According to Siaya County Chief Officer for Governance Joseph Omondi, the machines were withdrawn because of the risk they posed to the rescue operation and the rescuers.
"We are trying to look for other means of rescuing the trapped miner," said Omondi.