House team asks Chinese firm to compensate 600 residents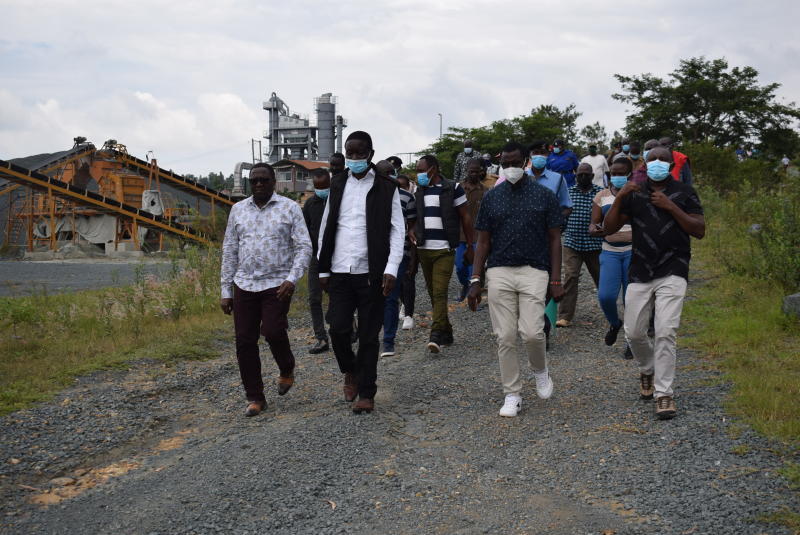 The National Assembly Committee on Environment and Natural Resources wants a Chinese construction company to compensate more than 600 people adversely affected by mining in Kasipul.
Residents of Aketch village in Konuong'a Location have been affected by impact of mining undertaken by the company.
The firm has been mining stones and making ballast used for construction of roads in Nyanza since 2018. The committee said the breaking of stones through blasting is detrimental to human health.
The residents petitioned the National Assembly through their MP Ong'ondo Were over the suffering caused by the company.
The grievances include miscarriages by expectant women, some residents reportedly developed heart attacks from impact of blasting, while others developed respiratory diseases from the dust.
More than 40 houses have cracked due to blasting at the mining site.
The National Assembly Committee, comprising interim Chairman Paul Nzengu and members Were, Bernard Shinali (Ikolomani), Janet Ongera (Kisii) and Simon Kingara (Ruiru), toured the area on Saturday and ascertained grievances raised by the residents.
Nzengu said the level of damage caused in the area requires the company to compensate residents and undertake corporate social responsibility.
"Residents, through Were, petitioned Parliament to look into their grievances. We have realised that the company caused damages, which it must repair," Nzengu said.
Were said it is important for the company to leave the village the way it found it before the mining started.
This follows findings that the company had dug a deep and wide quarry, which has been blamed for livestock deaths as animals fall into the hole.
"I am told the company wants to relocate from the site to somewhere else. It is important that they address all the hazards so that it leaves the residents the way it found them," said the legislator.
He held an official committee meeting at Oyugis Police Station. They summoned the company manager to appear before them in Parliament for a right of reply.
The company management was represented in the session by a man whom the committee dismissed after concluding that he was not qualified to speak on behalf of the firm.
"Having established that this gentleman cannot make any decision on behalf of the company, the company top leadership is hereby ordered to appear in Parliament before we compile our report on this matter," Nzengu said.
The report will later be tabled before a committee of the whole House.