Many death threats we've received have not stopped us from defending human rights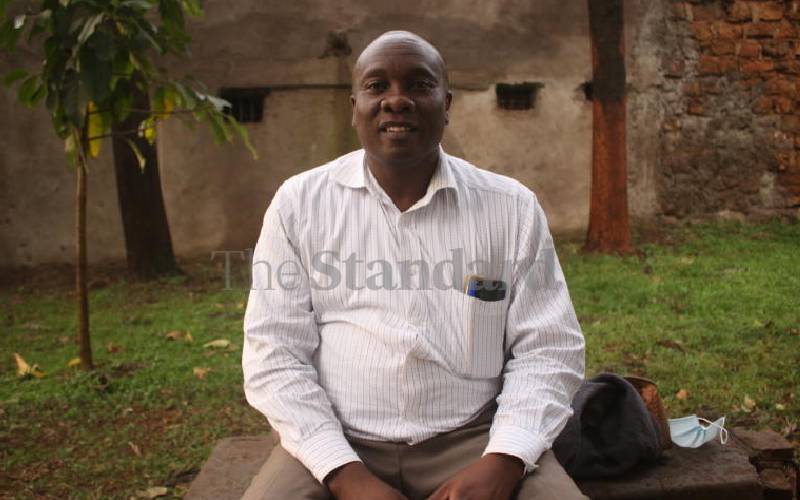 In his quest for justice, he has filed in court public interest cases in a bid to save society from human rights violations.
Thomson Osoro, who has helped advance the cause of the minority and the poor, at one time, sued ODM leader Raila Odinga, Wiper's Kalonzo Musyoka and Safaricom Limited over funds raised for striking teachers in 2015.
Mr Osoro had told court that the then Coalition for Reforms and Democracy (CORD) leaders misled their followers to contribute money through M-Pesa pay bill number 672672 during a rally at Uhuru Park, saying they had each contributed Sh100,000 in cash towards the kitty to cater for the striking teachers' salaries.
Recently, he made a petition to Chief Justice Martha Koome, asking her to review the usage of digital systems in court, which he said were cumbersome and disadvantageous to litigants.
"Digital systems introduced in our courts do not have the modalities in place for effective operation since they were introduced and applied haphazardly without proper mechanisms. All indications on the ground are that they have failed to serve the intended purpose," he says.
The human rights activist has also taken Kisii County Government to court several times on matters to do with irregular employment and termination of contracts. Some of the matters have gone to full trial while others have been solved out of court.
Osoro, who is registered with the Rigena Human Rights Organisation in Kisii County, gained experience working as a clerk in several legal firms in Kisii town since 2000. He says he wanted to study law but was not able to.
"In 2014, I had sought admission to study law at Kisii University, but the Council for Legal Education limited the numbers of students joining the Faculty of Law to 60, which locked me out since I was number 80 on the admission roll," he says.
Osoro says the activism job is risky, since he steps on the toes of powerful individuals.
He says he has received threats several times but has vowed to always fight for the rights of people in the community. He says this is a calling and those intimidating him are wasting their time.
Leadership and integrity
In Homa Bay County, Evance Oloo, alias Gor, 35, and Michael Kojo, 34, are also human rights defenders. The two are among 20 people who have undergone training organised by an American organisation.
They were trained on Bill of Rights, leadership and integrity and other articles of the Constitution, which deal with human rights.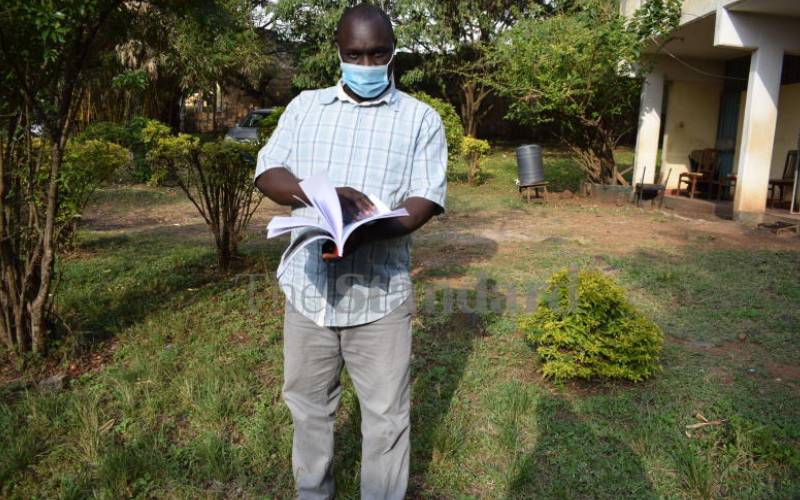 Oloo says they realised records at the organisation indicated that a lot of money was being spent on them yet it did not reach them.
"The organisation's report indicated that they were spending more than Sh15,000 on each of us in five days, yet they were giving us only Sh500. We started using our newly acquired skills to audit funding of the training," he says.
They wrote a letter to the donor in America and provided evidence. Their letter caused a storm in the organisation before the donor cancelled the training.
"We didn't know the donor would cancel the training when we were conducting the audit. We eventually missed certificates that were supposed to be awarded after the training," says Oloo.
The skills they received from the training motivated them to start human rights activism.
In the 2016/17 financial year, they began questioning county government offices on appropriation of public funds. They used to capitalise on public participation forums in which they questioned how public funds were spent on development projects.
To date, the human rights defenders have filed a total of 30 court cases.
One of the cases is that of November 2018 when they sued Homa Bay Governor Cyprian Awiti on grounds that his county executive committee lacked a youthful member.
In May 2020, they filed a case in a Kisii court to deter the Ministry of Education from opening schools in June of that year. They argued that the government had not put adequate Covid-19 prevention measures in place to cushion pupils and teachers from contracting coronavirus.
In August 2019, they filed an application to challenge recruitment of some civil servants as enumerators and supervisors in the national census.
Oloo and Kojo do not rely on lawyers when they file cases in court.
"We argue our cases in court. We have basic understanding of the law and this has enabled us to win many cases," Kojo says.